Why You Should Choose Custom Canvas Bags for Marketing Promotions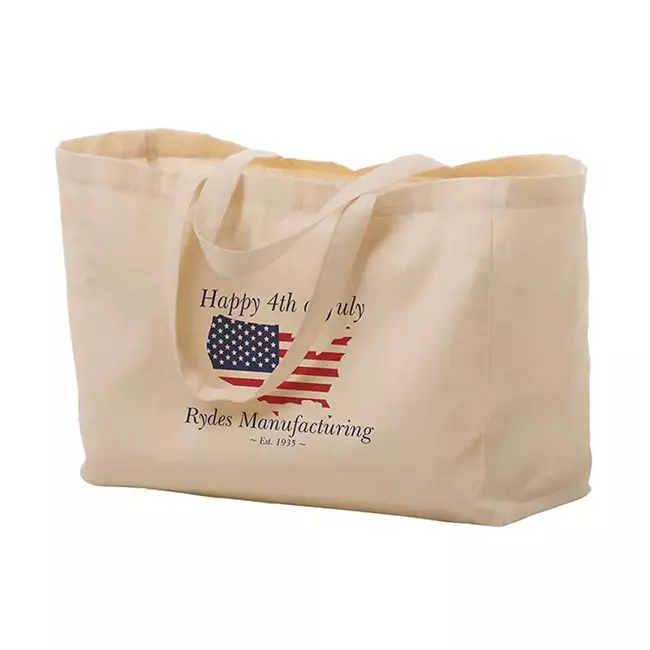 Learn Why Custom Canvas Bags Are Worth a Portion of Your Marketing Budget!
While they share many qualities with our vast selection of custom reusable bags, custom canvas bags have their own redeeming qualities. Similar to other options for reusable bags, they are eco-friendly, durable, and customizable. But, what sets them apart from the rest?
In order to create an effective marketing tool for any brand that's hoping to develop and push a green initiative, the product must work in unison with the message, whatever that might be.
Let's take a deeper look into the underlying features of custom canvas bags that make this experience more unique.
Quality That Will Stand the Test of Time
Repeated use without a reduction in quality is the true test of a durable product. As a result of the exceptional strength-to-weight ratio, custom canvas bags are lightweight but can still hold a full load of groceries, a day's worth of supplies for the beach, or really anything else you may have to lug around.
They're built last and designed for users to get at least 2 years of usage. And, according to a recent Advertising Specialty Institute (ASI) study, bags generate more impressions than any other promotional item in countries including the United States, Canada, and Australia just to name a few. The durability of custom canvas bags will allow them to leave their mark on the masses.
Made from 6 oz. of cotton canvas, a natural fiber, these bags are more versatile than other options simply because of their combination of size and durability. The plain weave pattern is one of the factors that makes this possible.
Versatility
Whether it's a trip to the beach, weekly grocery shopping, an overnight stay, or even just for storage, custom canvas bags are perfect for many occasions. Purely based on their size, they can hold considerably more than single-use plastic bags, and reusability allows them the opportunity to carve out a role in the everyday life of the user. If you're looking for other ways to utilize your reusable bags, we've got you covered.
Because of how versatile custom canvas bags are, your brand will gain exposure in a long list of settings and you will likely see a boost to your marketing ROI as a result.
Customizable for Marketing Needs and Specifications
When dealing with promotional products, maximizing exposure is the ultimate goal. Custom canvas bags are perfect for imprinting as a result of the cotton canvas being highly receptive to ink. Your logo will not fade or chip through a wash cycle, allowing your brand to continue to gain exposure while the product does all the work for you.
The natural material used to make these bags is marketable on its own. The cotton is natural and eco-friendly, allowing the bag to be disposed of safely when it has reached the end of the road. The benefits to the user and the benefits to the brand make it a win-win on both sides.
Final Thoughts
When searching for a promotional product to invest in, consider our custom canvas bags. The potential for increasing brand awareness, exposure, and providing users with a useful product makes them the obvious choice for a company that hopes to leave a lasting impression with potential customers.
Begin designing your custom canvas bags and learn how we can help boost your marketing performance today!
Tagged