Heading to a Trade Show? Here's How to Make a Lasting Impression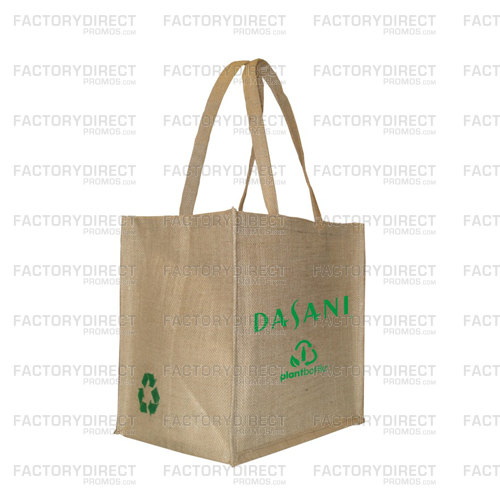 Here's How to Create the Perfect Reusable Bag for a Lasting Impression
Trade shows are a great opportunity to meet your customers and vendors and build relationships. This is also a perfect time to expand your brand's presence and increase your brand's recognition. If you want to continue to forge a relationship with your customers after the trade show has ended, you need to look into offering a giveaway.
The key to a good giveaway is to create something useful that your customers will have a need for, and something durable that your customers can use again and again. This item also needs to feature branding that blends into your larger marketing scheme and if it is eco-friendly, all the better for business and the environment. Read on to learn how to create the perfect reusable bag for a lasting impression.
That Was Easy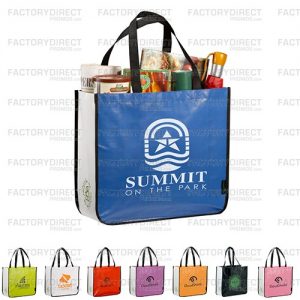 Our website breaks down the ordering process, allowing you to easily build an eco-friendly,  custom reusable bag that will market your brand effectively as well as function and look exactly the way you want it to. The first decision you need to make is what size you want your custom branded bag to be. Think about how your customers will use the bag and what size will best work for them. Do you think most of your customers will use your custom branded bag as a reusable grocery bag, or to carry goods home from a farmer's market? Or do you envision your customers assigning a different purpose for your branded bag?
After you've decided on the size, you need to choose the material. We offer a variety of recycled and sustainable materials that will meet your company's green objectives. Again, when choosing the material think about how the bag will function. Fabric made from recycled materials, like RPET, and woven and nonwoven polypropylene are water-resistant, which can be a handy feature for a reusable grocery bag if something inside the bag leaks. Such materials also allow for stunning, full-color printing. While natural fibers, like cotton or jute are breathable and lend the finished bag a more organic look.
Select Your Bag Color and Add Ons
At this point in the design process you can really make your reusable bag unique. Choose the color of your bag and from there you can also select the material and length of the handle, decide what, if any, type of closure you'd like for your reusable bag. Select the trim and finish, and lastly decide if your reusable bag will have any pockets. These add on features will give your  custom reusable bag a cohesive, finished look and allow the bag to work for your customers and your marketing efforts.
Let Us Know Your Info and We'll Get to Work
The final step in the process is just collecting your contact info and some last details, such as quantity and need by date. Once we round up this info we'll be able to start working on your order and you'll be well on your way to marketing your brand at your next trade show with custom reusable bags.
A custom designed bag will stand apart from the rest, making your brand stand out. Another perk of designing your own reusable bag is that you can make something that will work for your customers. The more useful the bag is, the more your customers will use it, and the more your custom branded bag is used, the more exposure your brand receives.
If you're ready to start building your custom bag head here to get started, or if you have questions or need a quote get in touch and we would love to help you out.
Tagged