Four Ways to Green Your Trade Show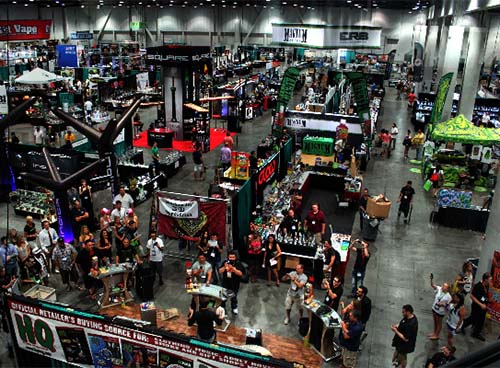 One of easiest and most successful ways to make your trade shows more green is to build a team of individuals who believe in going green and strive to do so in every way possible. As I explained in a recent post for TSNN, assembling your green dream team will put you in a position to make 2015 a very green year. Read on for a recap of my post.
Create a Plan and Establish Goals
The easiest path to success is to great a game plan. Evaluate where your company is in terms of being green and where you want to be. Once you know what your green goals are you can determine the best way to achieve these objectives.
Make Your Takeaways Reusable
Offering reusable takeaways will align with your brand's green goals, but it will also help your customers go green while and it will give them a constant reminder of your company. Reusable items are green because they do away with single-use items, like coffee travel mugs, reusable grocery bags and reusable water bottles. By eliminating disposable products there will be less trash entering the waste stream and ending up as litter.
Look for Greener Display Options
Displays need to be durable and eye-catching, but they can also be green. Source items made from recycled or sustainable materials to reduce the environmental impact of your booth. Also look for quality pieces that can be reused for multiple shows or repurposed in your office. When these pieces eventually do wear out make sure to recycle them, so they can be transformed into something new and useful and start the cycle all over.
Keep Track of Your Green Progress
After the show is over go back to your original plan and green goals and evaluate how you did. Did you meet your green goals? Did you surpass these green objectives? Start brainstorming what needs to happen to either reach your goals going forward or ways to raise the bar and reach a new batch of green goals.
As we embark on 2015, now is a good time for you and your team to take stock of what you are currently doing to reduce your brand's environmental impact while attending trade shows, as well as looking for ways to further improve your eco objectives. What have you done to make exhibiting at trade shows a green endeavor? What do you plan to do to make your 2015 trade shows more green? Let us know in the comments.
Tagged