New Jersey's S864 Tough Paper & Plastic Bag Ban – Here's What YOUR Business Needs to Know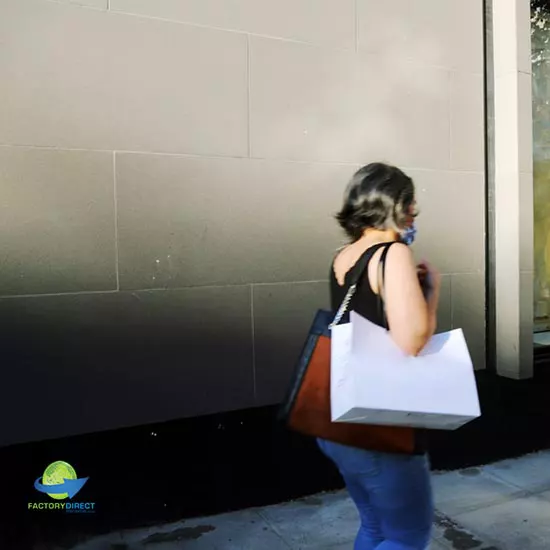 Here's What YOUR Business Needs to Know About New Jersey's S864 Tough Paper & Plastic Bag Ban
The Garden State is likely to be the next state to ban single-use plastic bags and other disposable items. The S864 ban in New Jersey has passed both Houses and would ban disposable plastic and paper shopping bags, polystyrene foam food containers, and single-use plastic straws, making it one of the most impactful bans in the country.
If S864 is signed into law, it will increase the demand for reusable grocery bags.
Your business is uniquely positioned to help your customers adjust to the ban.
Here is what your business needs to do if you have customers in New Jersey or any area currently or soon impacted by a plastic bag ban.
Why Ban Bags?
Plastic bag bans are generally intended to reduce the damaging impacts of litter, and S864 is no exception.
You can learn more about the ban bag movement by checking out our interactive plastic bag ban map of the world.
Plastic litter damages the environment and can be a significant risk to animals and habitats. Litter of any kind is also an eyesore. In many instances, plastic litter is also a missed opportunity to recycle items and repurpose existing materials into new and valuable items.
More About S864
New Jersey's bag ban includes a lot of items, but it also covers many different types of businesses.
In addition to grocery stores larger than 2,500 square feet, convenience stores, and restaurants, S864 also applies to food trucks and movie theaters.
If you work in any of the fields in NJ covered by the ban, then your business is directly impacted. But even if you work in a different industry, your customers will still frequent some of these types of businesses.
How Promotional Marketing Works
Promotional marketing is the practice of adding your branding information to an item, like a reusable shopping bag.
As your customers use your branded item, they will constantly be reminded of your brand, but they will also put your branding info on display for everyone they encounter.
S864 creates a need for reusable shopping bags, which means your customers will need to stock up on reusable bags.
This is a great time to create custom reusable bags that will showcase your branding message because your customers in NJ are sure to put these bags to good use.
Ordering Reusable Bags
Customizing your very own reusable bags may seem like a great idea (and it is), but when you have to start designing your bag, it can be hard to know where to start.
We completely understand this, so that's why we make it easy.
We work directly with our factory, and we've been helping our customers create their custom bags for over a decade, so we know how to streamline the process.
We offer two options when it comes to designing your custom bags.
Our in-stock selection are pre-made bags that we can quickly print your custom artwork onto. This is a great option if you need a small quantity or if you need your bags right away.
If you have time to spare, need a large quantity, or want to take customization to the next level, then our custom and bulk ordering is right for you.
When you use our custom and bulk ordering, your bags are made to order.
You can still select from any of our existing bag designs, but it allows for a much greater level of customization if you want to alter the structure of your bags.
Get Ready for the New Jersey Bag Ban
We are serious about helping our customers successfully market their brand.
We hold various ISO certifications, and we are proud of the eco-friendly bags we create.
And if you're ready to get started, you can design your custom shopping bags for promotional marketing!
Tagged