With S864 New Jersey Poised to Enact Toughest Plastic Bag Ban Law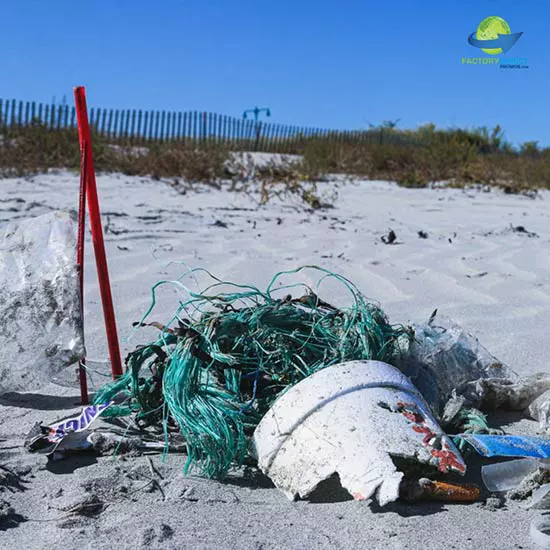 Going Green in the Garden State
State officials in New Jersey have attempted to ban single-use plastic bags for a while now. While state measures continued to stall, about 130 individual towns and cities picked up the slack and passed their own bag bans in an effort to promote the use of reusable grocery bags. However, it looks like a state measure, S864 may become a reality.
We have long covered the bag ban movement on our interactive plastic bag ban map of the world.
It is exciting to see all of the hard work taken by a variety of individuals come to pass in New Jersey.
Learn more about this bag ban, how it could impact your business, and what sets this ban apart from all of the other bag bans in the United States.
All in the Details
New Jersey's S864 would ban disposable plastic and paper shopping bags, as well as polystyrene foam food containers, and single-use plastic straws.
If approved, the ban would apply to a variety of businesses. Restaurants, convenience stores, food trucks, movie theaters and grocery stores larger than 2,500 square feet would all be impacted by the ban.
Ground Breaking Ban
What sets this bag ban in New Jersey apart from most of the other bag bans in the U.S. is the number of items banned. Additionally, there are a variety of businesses impacted by the ban.
It is extremely common for a municipality to start out with a plastic bag ban and later add a ban on polystyrene containers or disposable straws.
New Jersey is taking swift action to ban all of these environmentally damaging items at once.
The only ban that comes close to New Jersey's measure, is the ban in Vermont. The Green Mountain State's ban had previously been considered the most far-reaching ban in the United States.
Vermont's ban includes plastic bags, polystyrene contains, and both plastic straws and stirrers.
Paper bags are allowed for a 10-cent fee in Vermont.
Almost There
New Jersey's proposal was approved by the state Senate in March.
However, as the Coronavirus pandemic set in, it prevented the measure from progressing.
More recently, the measure was passed by the Assembly and now all that is left is for the governor to sign it into law.
Once S864 receives the governor's signature, there will be an 18-month grace period before the ban is officially in place.
Benefits of Banning Bags
Single-use plastic bag bans are good for the environment because they reduce litter. The unfortunate reality is that a lot of people toss disposable items out as litter. The buildup of litter is an eyesore, but it is also damaging to the environment, animals, and their habitats.
Disposable plastic bags are recyclable.
However, due to difficulty around processing, these bags are seldom recycled.
So when plastic bags end up as litter, it is all the more frustrating, because these materials are now lost to manufacturing.
With single-use plastic bags being banned, this creates a need for reusable bags which are not only good for the planet, but they're also good for your brand.
We Make It Easy
You have a lot of options when it comes to ordering custom reusable bags. You want to consider the safety and quality of the construction, but you also need to consider the ease of ordering.
We feature two ways you can order.
Our bulk/custom ordering makes it easy to order very large quantities of 10,000 or more or completely customizing the design of your reusable bags.
When we say custom, we really mean custom.
You can opt to increase the size of the gusset, change the length of the handles, add pockets, zippers, or do anything else to create a bag that will function for your customers and represent your brand.
We also offer an in-stock selection of bags. These are pre-made bags that just need your custom artwork printed on the front to ensure they are ready to go. Our in-stock selection is ideal if you need your bags quickly.
Make Sure You're Ready
The New Jersey bag ban will be here before you know it, so now is the time to make sure your business is ready.
We have been helping our customers create unique and completely custom reusable bags for over a decade.
We are committed to our customers and the environment, and we know the ins and outs to streamline the process and ensure you have a quality bag that represents your business.
Design your own custom shopping bags now to ensure your business is ready when S864 goes into action.
Tagged