Choosing a Reusable Bag Manufacturer? Pick the Best With These 3 Safety and Quality Questions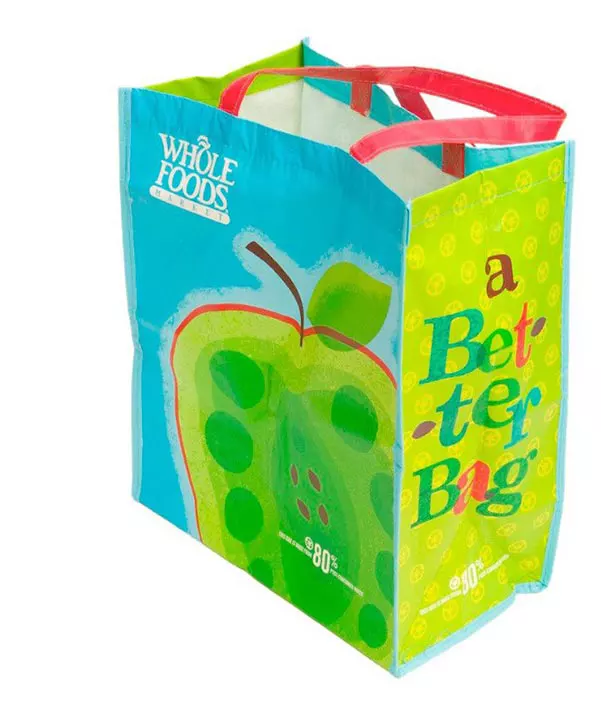 How to Pick The Perfect Partner to Manufacture Your Reusable Bags
Purchasing custom reusable bags seems pretty straightforward. These bags serve as constant reminders of your brand and they are good for the planet. Not only are reusable bags effective marketing tools and safe for the planet, but you also need to ensure that they are also safe for your customers.
Quality and safety are always important, but it is particularly important for reusable items that represent your brand.
It should be easy to buy safe reusable bags.
Here is what you need to know before you make your next purchase of reusable bags.
Safety First
There are a lot of factors to consider when selecting the right reusable bag and the right manufacturer.
But three things stand out that you need to ask about. Let's dig into what you nerf to know in order to get the best manufacturer for your promotional items.
3 Questions To Ask of Any Prospective Reusable Bag Manufacturer
1. Capacity Report
Ask to see the capacity report. The capacity report confirms the bag is built to hold up a specified quantity.
During the test, the bag is filled with a specific amount of weight to determine if it can accommodate a given capacity.
The test is performed several times and averaged to confirm accuracy.
The capacity report matters because it proves how useful the reusable bag is for your customers. Shopping bags need to be big enough to get the job done, and this test confirms the effectiveness of the bags.
2. Dynamic Test
During the dynamic test, the amount of weight the bag can support is confirmed. This matters because it proves that the bags are durable. A reusable promotional product is only effective if the item can be used again and again.
The dynamic test confirms the reusable bags can stand up to regular use.
To be effective, your bags need to be sturdy.
If your bags are cheaply made and fall apart, this could show your customers that you do not take them and their needs seriously.
You must ask to see the results of their dynamic testing.
3. Toxin Test
Here is a big one to ask about. Unfortunately, toxins can be found in a variety of items, and that is why the toxin test is so very necessary.
You want the items you give your customers to be safe for your clients and their families.
Knowing that the percentages of elements like lead, calcium, and mercury found in your promotional items are within proper safety guidelines enable you to make safe and informed purchasing decisions.
We Have Your Back
The capacity, dynamic, and toxin tests are all standards that ensure promotional products are well-made, but also that they are safe. Your promotional products are an extension of your brand, so it is important that you select items that fulfill your marketing needs while keeping your customers safe.
At Factory Direct Promos, we meet all of these quality and safety requirements for reusable bag manufacturing. We have even posted posted them on our website for all to see.
Going a Step Further
Quality and safety clearly matter, but we go above and beyond and we offer certified reusable bags.
Our reusable bags are designed to meet standards established by CalRecycle. This means that bags are designed to be used and hold up. Again, this matters in terms of making good use of your marketing budget, but it also sends the right message to your customers and lets them know that you value them.
And speaking of safety, in case you are wondering yes, reusable bags are safe to use during COVID.*
Trusted Manufacturer
We work hard for all of our customers, and we have worked with a variety of wonderful clients, including Carnival Cruise Lines, Whole Foods, American Express, The Home Depot, Pepsi, Bank of America, and more.
We also understand that each client has different needs and that is why we offer two ways to order.
Our bulk and custom line allows for a high level of customization and can support large orders.
Our in-stock selection features pre-made bags that can quickly and easily be customized with your artwork, meaning you can have your completed reusable bags in hand much more quickly.
Here to Help
We have been helping customers create unique, eco-friendly, durable, and safe reusable bags and promotional items for over a decade.
We also work directly with our factory, which enables us to save money and time. We pass these savings on to our customers.
If you want to learn more about the design process or if you are ready to get started then we can help you create your own custom reusable bags for marketing or retail use!
*As with all information on our site, this does not constitute medical advice.
Tagged