Do Promotional Products Still Work?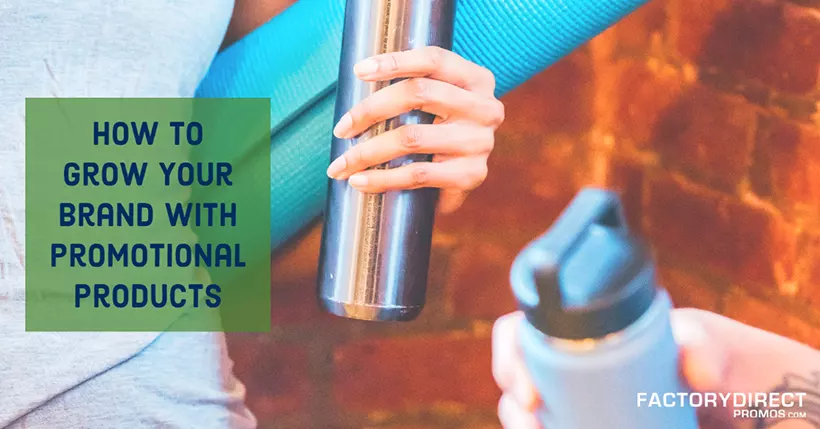 Making Sense of Promotional Products
Promotional products have long been an excellent way for a brand to connect with customers and spread its marketing message. People at trade shows used to flock to booths with prime promotional swag, revel in a thoughtful corporate gift or even purchase items representing their favorite local business.
The Coronavirus has changed everything. There have been massive shifts in how people work, with more people working from home than ever before and unprecedented numbers of workers participating in the Great Resignation. Supply chain issues are still a reality, and it seems like as soon as one item becomes available, something else is impossible to find. While things are getting back to normal, there are still reminders that things are different now. With everything that has changed, you may wonder if promotional products still work? Well, they do, and here is why you should consider marketing your brand with custom reusable gear.
Before Everything Changed
There is a lot of data about the effectiveness of promotional products, like a 2016 study by the Advertising Specialty Institute (ASI). The study indicates most people hold on to branded gear for an average of eight months or that 42 percent of people have a more favorable opinion of a brand that gives away environmentally friendly promotional items. This information is helpful, but it does not accurately represent the current state of affairs.
Promotional Marketing Has Always Been Effective
Promotional products have always been a viable way to connect with customers. The focus shifted from reusable shopping bags and water bottles to PPE, like face masks and sanitizer, in response to the pandemic. More recent findings from the ASI show that things are shifting back to the pre-pandemic status quo, and as of May 2021, pens were the most searched promotional item. This was significant because it knocked PPE out of the number one spot for the first time since the start of the pandemic.
Give People What They Want
Promotional products are effective when they are an item that appeals to your customers. For instance, blender bottles are a great choice if your customers are health-conscious, while lanyards are a good fit for people who work in facilities that require ID cards or keys to gain entry. You know your customers and what appeals to them, so select something likely to get a lot of use. Remember that the more people use your custom promotional product, the more familiar they will become with your brand and the more exposure they'll give your message.
If you are looking for inspiration to help determine your next promotional product, it may be worth seeing what other promotional items are in high demand.
Always Leave a Note
Pens are always a popular marketing item. They are universally convenient, and everyone can use a pen. You can make a pen even more convenient by creating a notebook combo. Whether people are working from home, back in the office, or splitting their time between both locations, the ability to take notes will be appreciated.
Stay Hydrated
Reusable water bottles are a particular favorite that appeals to most demographics. Depending on the bottle, they can be used for either cold water or hot coffee and tea during a commute or while working. Stainless steel water bottles are a natural fit for brands whose customers outdoorsy while pull top water bottles and flip straw water bottles are great for athletic brands.
Work From Anywhere
Messenger bags make it easy for your customers or team members to pack up and carry their gear between home and the office. Various compartments and pockets provide a place for the essentials, and an adjustable shoulder strap means the bags can be worn in comfort. Although, messenger bags are just as convenient for the WFH crowd because team members may relocate and work from anywhere.
Get to Work
The popularity of items changes, but promotional products are always effective and a great way to reach your customers. Whether you need custom gear to give away at an in-person or hybrid event, to include as part of a corporate gift, or to use in another way, you can be confident that promotional products still work. Let us know if you're ready to get started creating your custom item or if you have questions about selecting the right item for your brand. We can help!
Call us with any questions at 866-222-0949 or get your customized quote on any of our reusable drinkware for marketing and retail use.
Tagged