Why It's In The Reusable Bag for The Holidays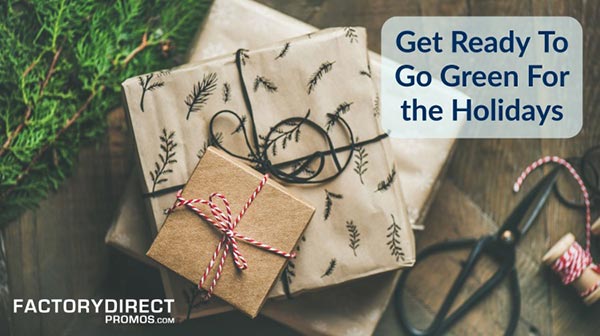 Go Green and Get In The Holiday Spirit
I know we still have a while before the holidays are upon us, but taking time to plan now can prove to be an invaluable choice later. Yes, you have been hearing it on the news and from many of your vendors but it is important to listen up and order early this year.
Ordering early, especially when ordering from our custom and bulk lineup, ensures you will have the items you need when you need them without rushing through the design process.
Whether you're looking for takeaways for events, holiday gifts (or both), we explain why your business can benefit by creating custom reusable bags.
Versatility
There are sure to be in-person as well as virtual events this holiday. Get-togethers are a great way to connect with clients, vendors, employees, and more. Sending everyone home with a gift will help your brand make a lasting connection that is needed for increased sales.
Corporate holiday events require the perfect gift bags like this non-woven gift tote, as well as great holiday classics like custom reusable, eco-friendly, custom messenger bags for corporate gifting.
These custom reusable bags are great gifts on their own, but they can also be used as eco-friendly gift bags that can be used long after the holidays end.
Going Green Matters
Reusable bags eliminate the need and use of disposable plastic bags. This matters because disposable bags are very likely to end up in landfills or as litter.
Reducing the use of single-use plastic bags also reduces the negative environmental impact of these bags while conserving nonrenewable resources.
Reusable bags represent your brand, but they do so beyond the logo and branding message printed on the front.
Selecting an eco-friendly item to promote your business makes a statement. You are letting your customers know that you are serious about environmental issues and you are willing to take a stand while also making it easy for them to make a difference.
Studies have shown that consumers prefer to do business with companies that go green. Even if environmental issues are not a high priority for the individual customer, they appreciate a business is working to make a difference.
Going green with your marketing helps the planet while also inspiring your customers to do the same and align with your business.
Custom Reusable Bags
We will help you create something completely and totally custom to fit your holiday corporate gifting needs. Select the style of bag from our in-stock lineup, send us your artwork and we can get started. But just remember to order early.
If you want something more custom and unique that speaks specifically to your brand, then you'll want to order from our bulk and custom lineup. In this instance, your bags will be made to order, which allows for a much greater level of customization.
Swap out the material, make the gussets a different color, change the length of the handles, add pockets, zippers, and anything else that will make the bags represent your vision and your brand.
Custom ordering is a great way to secure something unique, but again, it can take time. Placing an order now ensures you will have your order well before the holiday season so you'll be ready to go once the holiday events start up.
Ordering now also means you can avoid the rush as other businesses get their orders in closer to the holidays.
Getting Started
We're passionate about helping the planet and going green.
For over a decade we've been helping our customers do the same by creating unique reusable bags for tradeshows, corporate events, holiday gifts, and more. Our client list includes American Express, Bank of America, Carnival Cruise Lines, Pepsi, The Home Depot, Whole Foods, and more.
Let's add your business to this list and see how your business benefits.
Contact us at 1-866-222-0949 or get started now and design your custom reusable bag for corporate holiday gifting.
Tagged