Edelman's Study Says Consumers Choose Brands On a Social Mission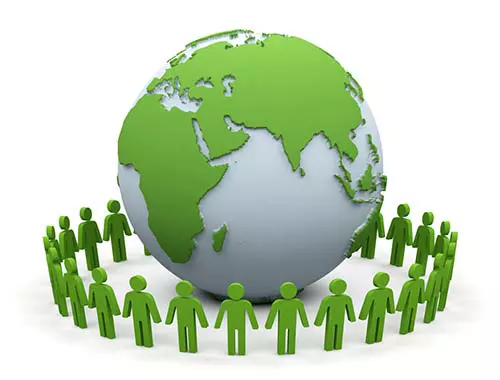 Edelman's Study Shows Importance of Brands as Social Change Partners
When consumers and brands join forces on social change, the impact can be major. You already know the benefit of having a committed following of consumers, but when consumers are committed, or dedicated to a brand they have a sense of loyalty. This strong rapport means consumers will stick with a brand, and support a company when it comes to making purchasing decisions, and on outlets like social media.
Dedicated consumers will also defend your brand against critics and encourage people in their network to follow or support your brand, too. There is an immense amount of value to creating and fostering this level of commitment with your customer base, and maintaining these relationships is so incredibly important.
In the Edelman 2016 Earned Brand Study (link no longer available), there is a lot of important information for brands to know about maintaining a strong rapport with their customers, and how to leverage this relationship to foster social change.
Consumers Look to Brands to Enact Social Change
Brands are in a position to do social good because they have the resources, and most importantly, they have a network in the form of consumers who they can mobilize to support a cause. Today's consumers expect brands to take action on social issues.
Giving back and trying to make the world a better place are standard practice. Per the Edelman study a staggering 62 percent of consumers say "they will not buy from a brand if it fails to meet its societal obligations, consumer belief in brands as their partners in social change is strong, with 55 percent agreeing brands can do more to solve societal ills than government.
Brands must live up to these expectations by focusing on related strategies that entail collaboration, participation, shared values, and shared actions. In other words, why not make a difference and let your consumers take part in making this planet a better place?
Reusable Bags Support Your Brand and the Planet
Custom reusable bags are an ideal marketing tool. They are built to last, so they will deliver potentially thousands of impressions during their tenure. Reusable bags also eliminate the need and use of single-use plastic bags, so that means fewer nonrenewable resources are used over time, and less trash clogs landfills and litters the planet.
Litter from single-use plastic bags is a huge nuisance. All too often animals mistake discarded plastic bags as food, or they become tangled in them. In either situation, animals may die and this can have negative ramifications on the food chain.
There are also some pretty hefty cleanup costs tied to picking up litter, but there can be even more expenses if litter is not picked up in terms of flood damage caused by clogged storm drains. Plus, selecting reusable marketing tools made from eco materials further reduces your brand's environmental impact, and actively involves your customers in helping the planet.
Be Your Consumers Partner in Social Change
Reusable bags fit into your branding plan regardless of the cause your company supports, and the change you are looking to create. Custom reusable bags are environmentally friendly, so if your brand supports eco issues this is a marketing tool that will reinforce your brand's green commitment.
If your company supports social causes outside the reach of environmental concerns, you can use custom reusable bags show your clients and prospects. Consumers feel good about working with a brand that does some good in the world, and this establishes a rapport and creates a sense of loyalty. This relationship can be so effective, that your consumers will probably become ambassadors for your brand and encourage their friends, family and followers to work with you, too just because of the good your brand is doing.
Check out the Edelman 2016 Earned Brand Study to learn more. Get in touch if you want to learn how to create a custom reusable bag design for your brand.
Tagged