How Promotional Products Help Your Brand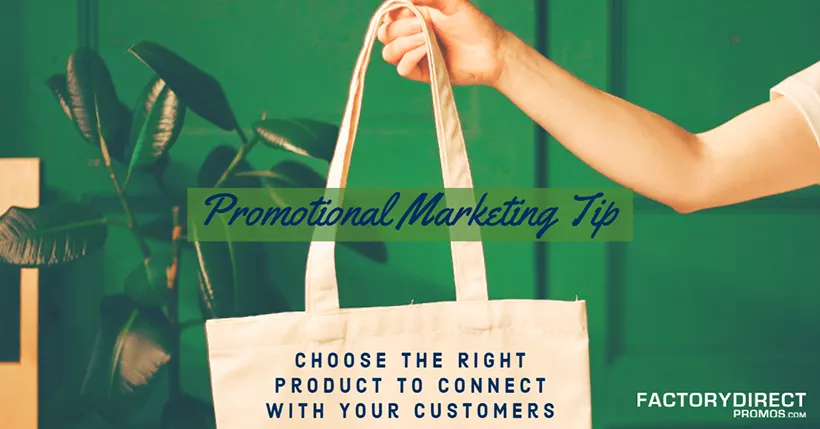 See Results With the Perfect Product
Promotional products create a connection between a brand and customers. The branded item is a regular reminder of the business, and as your customers use the product, they will be reminded of your brand. Selecting a handy product that serves a purpose will ensure the item gets lost of use, which means your brand will get lots of exposure. There is a lot riding on this decision, and we make it easy to find the right item. Here's a breakdown of some of our most popular items and categories and how they can help your customers while giving your brand exposure.
Countless Options But a Constant Reminder
Promotional products work for all types of customers. Consumers are more likely to keep promotional products if they are fun, functional, or trendy. Keep your corporation relevant and front-of-mind for your followers and customers by giving them custom promotional products. These items work like a business card, but a really useful business card that does more than just relay a logo and contact info.
Share an Experience
Custom promotional items allow your customers to share an experience with your brand and make it easy for customers to connect with your brand. The correct promotional item will represent your brand and be visually appealing, but it should also appeal to your customers. Something useful that appeals to customers will get lots of use, but it will also help spread your branding message. Promotional items let you tell your brand's story in a way that resonates with customers.
Green Shopper
Many shoppers choose to go green for their own reasons, and an increase in plastic bag bans (link to map at top of this page) leaves other shoppers no choice but to go green. Whatever the reason, reusable eco-friendly grocery bags are an effective promotional product that appeals to your eco-friendly customers and people in need of reusable shopping bags. A large imprint area provides plenty of space to get your message noticed, and a well-made design means the bag can hang in there for several years of regular use.
Easy Commute
Messenger bags are beneficial for employees who routinely bring work home. Some workers are heading back to their offices, so a messenger bag is definitely helpful, but messenger bags are still helpful for the work-from-home crowd. Packing up everything into a messenger bag can clean up a shared space which can be especially helpful for people who work at a dining room table or do not have a dedicated office space. Just because someone is working from home doesn't mean they're always at home. They may venture into the office occasionally or work from a coffee shop or park on a nice day, so a messenger bag is still a valuable item.
Health Gear
Physical fitness and health are a priority for many people, and personal wellness products are a meaningful way to connect with your health-conscious customers. Custom reusable aluminum water bottles and insulated cooler bags are handy items that will undoubtedly be put to good use. Say you choose to offer your customers a custom-branded blender bottle or custom cooler bag, they will see your logo and become more familiar with your brand.
Connect With Your Customers
Selecting the right promotional products matters, and we're here to help you find the correct item for your brand. Let us know if you have an item picked out and you're ready to get started or if you have questions about selecting the correct product for your brand. We can help!
Call us with any questions at 866-222-0949 or get your customized quote on any of our reusable items for marketing and retail use.
Tagged