Create Custom Reusable Shopping Bags in 4 Easy Steps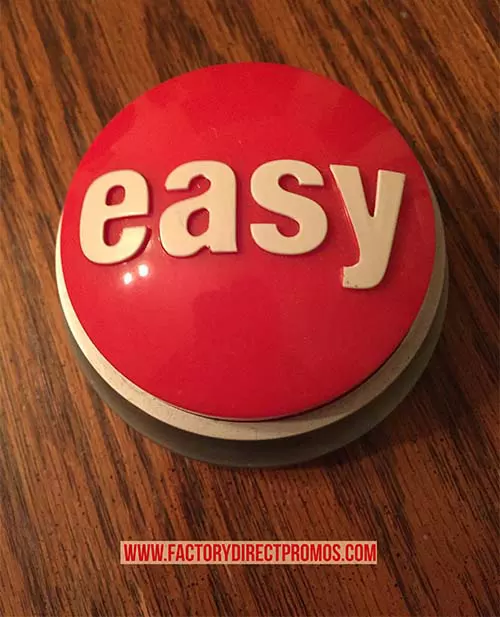 Simplified Steps Make It Easy to Create Your Custom Bags
Custom reusable shopping bags are a very effective way to promote your brand. If you want a promotional item that delivers a great ROI, is eco-friendly, durable and safe than custom reusable shopping bags are what you're looking for. Creating something custom can be intimidating and time consuming, but not when you work with us. We've streamlined the process to be 4 simple steps that make it easy to create your very own custom reusable shopping bags.
Select the Size and Material
The first thing you need to do is choose the size and material. We have some standard sizes you can choose from, or if you want something truly unique you can select a custom size. In terms of material we offer recycled content options, like woven and nonwoven polypropylene, as well as sustainable options like bamboo, cotton and jute. Recycled content is eco-friendly because it gives new use and purpose to existing materials. When a custom reusable shopping bag made from recycled content has fulfilled its usefulness it can be recycled, and the process starts over. Sustainable materials are eco-friendly because they are natural fibers that can be planted and harvested again and again. Sustainable materials are biodegradable, so if it ends up in landfill it will safely break down, or it can be recycled. We are listed as a certified reusable bag distributor by CalRecycles.
Select the Color of Your Bag
This is a really simple step. We offer a wide array of colors, so pick what matches your branding to create custom reusable shopping bags that fit in with your branding.
Make Your Custom Reusable Shopping Bags Stand Out
Here's where things get interesting. You can select add ons, like pockets or zippers. Choose the handle material and length. This is your chance to build out your custom reusable shopping bags to be useful. The more function your build into your custom reusable shopping bags the more likely and the more often your clients will use your bag, which means the more exposure they will give your brand.
Let Us Know About You
For the fourth and final step we just need to know how to get in touch with you, how many bags you need and when you need your custom reusable shopping bags. When zeroing in on how many custom reusable shopping bags to order consider that the more bags you order the lower the price per bag. This seems sort of counter intuitive, but the amount of setup at the factory is the same for a large or small order. By increasing the size of your order you will secure a lower price per bag, which makes your custom reusable shopping bags an even better deal. To further ensure you get the most bang for your marketing buck keep in mind that we work directly with our factory to secure a great price, and we pass this price savings along to you.
Let's Make This Happen
After more than 20 years in business, we know how to take the hassle out of creating your custom reusable shopping bags. Create your custom reusable shopping bags in 4 Easy Steps HERE or contact us today with any questions.
Tagged