2 Easy Trade Show Marketing Tips for Success in 2017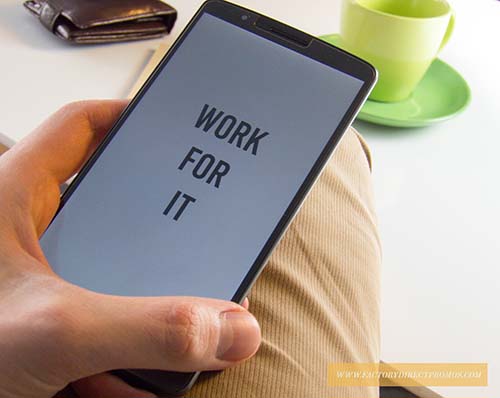 Position Your Brand for Success in the New Year
A new year means the next round of conventions and trade shows are about to get underway and that is pretty exciting stuff. This is a great time to freshen up your trade show marketing with some often overlooked trade show marketing tips.
You know what is working to position your brand to get noticed and increase your brand's awareness; but we have a couple of tips we think might help drive your brand even further into success. Keep reading for two simple tips, to help you prepare your trade show marketing in 2017.
Trade Show Marketing Tip #1 – Be Fun
I cannot tell you how many times I have been to a trade show and seen unhappy people exhibiting in booths. How do I know they are unhappy? They don't smile and they certainly do not engage me as I walk by.
In fact, they actually will NOT look my way. It is as if they think their products or services will sell themselves or worse yet, they really don't care. Simply smiling and engaging with people as they walk by your booth is a must, that I think many people have forgotten.
Trade Show Marketing Tip #2 – Be Remembered
Offer a reusable takeaway that matters and will be used and appreciated long after the trade show is over. You know your clients so choose a reusable takeaway that will appeal to them.
From water bottles to coffee cups, shopping bags, drawstring bags and more, create the ideal item to promote your brand and fill a need for your clients. Reusable takeaways do away with the need and use of disposable items, so when you promote your brand with reusable products you are also helping the planet. One-and-done products are often thrown away and take up space in landfills or become litter, but when you give your customers reusable products you put an end to the disposable cycle.
Custom branded reusable gear works like a portable billboard that your customers can carry with htem. Eco friendly promotional items help spread the word about your brand, so not only will your customers get a friendly reminder about your brand, but they'll also get your info in front of their friends, family, coworkers and complete strangers they happen to pass by.
Easy Trade Show Tips Right?
Browse our site and fill out a quote request, or contact us today and we will help you create convention bags that will make your brand stand on the show floor in 2017 and long after.
Tagged