Bag Ban in Puerto Rico…What Your Business Needs to Know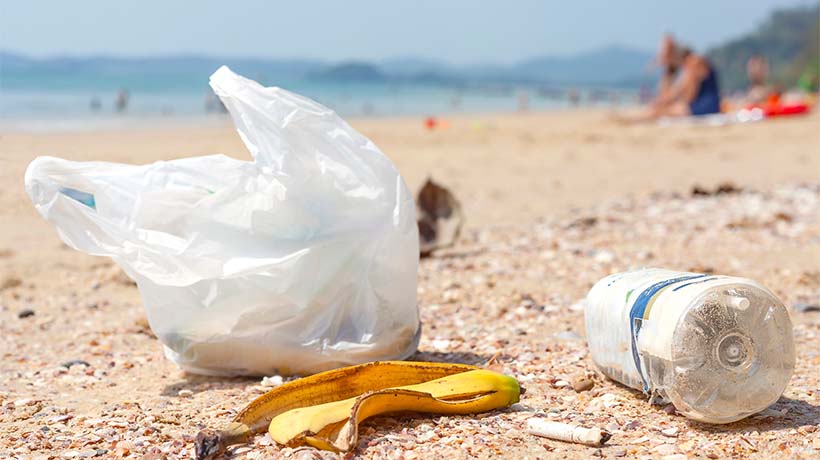 Bag Ban In Puerto Rico Begins in December!
We have noticed an influx of orders for our reusable bags from Puerto Rico because starting this December, disposable plastic bags will be banned throughout the territory. Officials have been working to ban single-use plastic bags for several years.
This past December, Governor Alejandro García Padilla signed the Act for the Promotion of Reusable Bags and Regulation of Plastic Bags in the Commonwealth of Puerto Rico, Act 247-2015. This law bans retail stores and commercial establishments from handing out disposable plastic bags effective December 24, 2016.
The Fine Print of the Bag Ban in Puerto Rico
Impacted businesses must place signs at cash registers and entrances informing customers about the ban and when it goes into effect. For the first six months after the ban goes into action, businesses that violate the ban will get a warning.
After the six-month period, businesses will have to pay a $100 fine for a first offense, $150 for a second offense, and $200 for each subsequent violation. The money collected by the fines will be sent to the Special Fund for the Reduction, Reuse, and Recycling of Solid Waste under the Solid Waste Authority. Paper bags are allowed under the law for a fee.
Reason Behind Banning Bags in Puerto Rico
Environmental concerns topped the list of reasons why disposable plastic bags had to go. This is certainly a very valid reason, and in a location like Puerto Rico, plastic litter can have dire consequences.
As an island, Puerto Rico has a lot of coastlines, and the nice weather makes it possible for people to enjoy the outdoors pretty much all year. When people are outdoors, they can be confronted with trash – it is out there and visible, and it mars the area's natural beauty.
Tourism is a significant part of Puerto Rico's economy, so litter's eyesore can have some pretty severe consequences. But Litter is not just an eyesore; it is a terrible environmental problem that can harm animals and their habitats and cause irreparable damage to ecosystems.
How the Bag Ban in Puerto Rico Impacts Business
The bag ban will certainly impact retailers who will soon be prohibited from handing out single-use plastic bags, but the law can also affect other businesses. There is going to be significant demand from consumers for reusable shopping bags in Puerto Rico.
Consumers still need a way to carry their purchases home, so if the bag ban in Puerto Rico means single-use plastic bags are out, and paper bags will be available for a fee, that leaves reusable bags.
This is a great time to consider creating a customized reusable bag to promote your brand and give shoppers a way to carry goods home from the store or market.
Custom Reusable Bags Deliver Value and Help the Planet
Custom reusable bags offer all of the benefits of disposable bags without any of the drawbacks. They are durable and designed to deliver years of use. Since they are intended to be used repeatedly, they will not be discarded as litter but tossed into the recycling bin when their usefulness comes to an end.
This durability also means you get the most from your marketing dollars when marketing with reusable bags. This is a promotional item you will pay for now, but it will still be out there, getting plenty of use and spreading your branding message for several years.
Reusable bags can be made from various materials, like recycled plastic or sustainable options, such as cotton, bamboo, or jute. Utilizing eco-materials adds to the eco-friendliness of the bags.
Fine-tune the look of your custom branded bag by choosing the colors of the material and the printing, adjusting the handle length, add pockets, zippers, a headphone port, or a key ring to give the bag a very functional and practical design.
Shoppers in Puerto Rico have plenty of reasons to make the switch to reusable bags. By creating a handy reusable bag, especially for consumers in Puerto Rico and other areas impacted by bag bans, you give people something they need. As people use your branded bag, they will also promote your company and the products or services you provide.
Bright Future for Puerto Rico
We are very happy for Puerto Rico as this ban is a big step toward cleaning up litter and preserving the island's beauty and surrounding waters.
Get in touch if you have questions about the design or manufacturing process and if you need a quote, feel free to use the quote request forms you see throughout our site.
Tagged