Why Going Green at Your Next Tradeshow Matters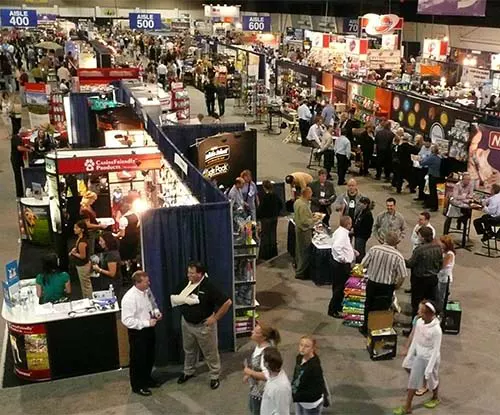 Going to a Trade Show? Here's How to Go Greener
Trade shows are an excellent opportunity to showcase your products and connect with your customers, but trade shows also generate tons of waste each year. They generate 600,000 tons of trash each year, courtesy of the 60 million people who attend during an average year.
As I explained in my latest TSN piece for TSNN, this is a staggering amount of trash with a substantial environmental impact, and we are all looking for ways to lessen this impact.
The solution lies in utilizing green practices that can help us get the trash problem under control and make trade shows a greener experience. It's important to note that while it is impossible to eliminate all waste completely, it is totally within our reach to reduce the amount of trash-generated at trade shows drastically by implementing the following tips.
Go Reusable Every Chance Possible
Look for ways to replace single-use items with durable options that can be used repeatedly. Canvas makes a great alternative to one-and-done wall coverings since exhibitors can get several years out of it, and it fits the green bill since it's made from sustainable plant fibers. Canvas can even be painted to keep it looking fresh and change things up after a while. Opting to go with a wall covering that can deliver several years' worth of use can also help keep costs down.
Also, consider going with customized reusable takeaways like reusable bags, stainless-steel water bottles, and pens made from recycled materials. Reusable items will be used by attendees long after the show is over instead of tossing them in the nearest trash. Just switching to durable booth materials and reusable takeaways will reduce a lot of the garbage cranked out by your event.
Use Digital Versions Instead of Handouts to Green Things Up
Instead of printing pamphlets and catalogs, create digital versions and post on your website, or check with the trade show organizer to see if you can post info on their site. Attendees can get a sneak peek of your catalog before the show or be able to reference it when the show is over, and you'll be able to print fewer catalogs, so less paper is used.
Look for opportunities to work technology into your booth through interactive displays or taking orders via tablets or smartphones. Going digital reduces paper consumption, allows you to feature more of your line than fit in your booth, and engages your customers.
Make Sure to Recycle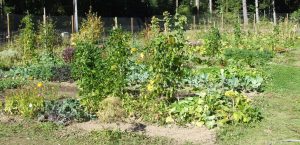 Minimizing waste is a great start, but make sure also responsibly handle garbage. Sort your trash and recycle everything that can be recycled. If the organization hosting the show does not make bins to collect recyclables available—ask! It's a shame and not very eco when items that could be recycled end up in the trash and carted off to a landfill, so do your part to make sure things are disposed of sensibly.
We Can Green Up Our Industry Together
By reducing the amount of trash-generated and improving how waste is sorted and handled, we can significantly lessen the environmental impact while attending a trade show. The key to going green and reducing waste at your next event is to work with the organization hosting the event, go reusable every time you can, go digital, and responsibly handle trash. These small steps will have a big impact on the amount of waste produced and ultimately make your trade show experience more eco-friendly.
Tagged