Custom Bags Are an Easy Way to Market Your Brand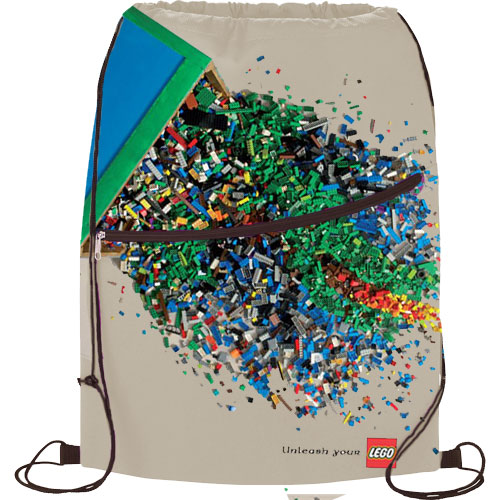 Custom Bags Effectively Market Your Brand
By some estimates 1 trillion disposable plastic bags are used each year. For many years on average only 1 percent of the plastic bags manufactured were recycled – that number is steadily increasing, but when the bar is set so low any progress is well received. Despite this improvement, the amount of plastic bags recycled is still drastically dwarfed by the number of disposable plastic bags unleashed on the world. There has never been a better time to market your brand with custom bags.
Plastic bags easily become litter which is an eyesore and pose a risk to animals and their habitats, but litter is also the culprit behind clogged drainage systems which result in flooding and can cause damage and rack up massive cleanup bills.
With all these strikes against them it can be hard to like plastic bags; however, it can easily be inferred based on the amount of plastic bags used that there is a clear demand for reusable bags. Position your business goals to take advantage of this demand by marketing your brand with custom bags. With so much plastic bag trash accumulating all over the world this is a fantastic opportunity to increase your brand recognition and show your customers that your company is aware and proactive when it comes to environmental concerns.
We have a streamlined route for creating custom bags that will be a fantastic vehicle to advertise your corporate message and put your brand in the forefront of your customer's mind. Letting your brand and corporate message shine through is effortless with a high-quality bag. There is a 3-step process to producing custom reusable bags.
Concept
Create
Your Custom Reusable Bag
Conceptualize Your Custom Bags
Every aspect of a bag can be customized to look and function exactly how you want it to. Choose messenger style bags or reusable shopping bags or any other shape or style that fits your wants and needs. Pick the material for your one-of-a-kind bag based on the aesthetic and look or choose the material based on the eco qualities it possesses. Natural fibers like jute can lend the bag a boho chic look while material made from bamboo or RPET which is made from recycled plastic bottles have a more sleek finish, but are also popular for the eco qualities.
You can also select the gusset and handle colors, as well as the handle length, and add zipper or snap closure and pockets for a water bottle to make a unique bag unlike anything else available. We can produce bags in the size, quantity and color that fit YOUR marketing needs. We offer free color printing (one color, one side – additional printing options are available) that let you put YOUR company's message on every bag you order. By conceptualizing and designing the bag from the ground up you can create something that is a cohesive part of your brand. A custom bag is a showpiece that spreads your branding message, so make sure you are heard loud and clear.
Creating Unique Custom Bags
Custom jobs require a minimum order of 3,000 and can be produced in our overseas production facility in 60 – 90 days. Given that you can create a truly one-of-a-kind bag, this is an extremely quick turnaround. All of our bags go through a rigorous quality check, so you can rest assured knowing that every single bag you order and receive will be of top quality. Ultimately the cost is determined by the design of the bag, but as we are the factory, the prices are extremely low and when you factor in the turnaround and quality of the product you receive, it is really an amazing value.
Start Promoting Your Brand
The final step to the custom bag process is to start handing your bags out and getting your brand noticed. A custom bag showcases your brand and increases your brand recognition. When your customers carry your custom bag, they are advertising for you by walking around and showcasing your logo. The bag functions like a mobile billboard and according to the Advertising Specialty Institute, (ASI), reusable bags garner more impressions than any other form of advertising. The people your clients encounter will also become accustomed to your logo and any slogans on the bag and your brand recognition will increase.
Our custom bags are well-made and durable and this is extremely important and not just something we say. We stand by our quality as we are the factory and we ensure that your name will be on a quality reusable bag that will hold up to many years of use, wash after wash.
This quality construction ensures our bags can be used again and again. Your clients and prospects will appreciate the functionality and usefulness of a well-made bag, but the better the quality of the bag, the more apt your clients will be to use the bag, and the more they use the bag, the more they carry around your branding message and get your logo some attention.
Position Your Brand to Capitalize on the Green Movement
Using custom bags to support your business, allows you to take advantage of the environmentally friendly trend while building a solid rapport with customers who support green businesses. The beauty of supporting environmental issues is that it is something just about everyone can get behind and agree with.
Environmental issues are not as polarizing as some topics, and while there are certainly some individuals who support environmental concerns much more than others, no one is against the environment. Custom reusable bags are a way to support the environment, practice sustainability and show your customers that you believe in and practice these concepts all while promoting your brand. People who are not passionate about the environment will still appreciate the usefulness of your bags, even if they do not fully support or care about the eco qualities – either way your branding message still gets out there. Utilizing custom bags to showcase your green business initiatives can create loyalty between your brand and the people who own and use the bag, but the bag will also spread your company's message giving great marketing ROI.
Tagged