3 Marketing Trends You Need to Know Now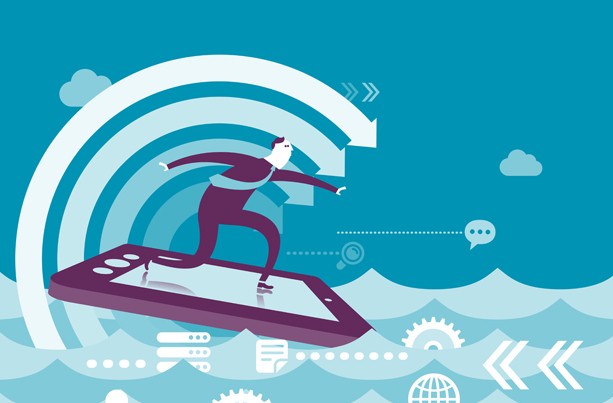 Want to Stay Up to Date on Current Marketing Trends? Here's the Latest News You Need to Know
Sometimes it can be difficult to know which marketing trends are here to stay and which ones are fleeting fads and with the rate at which new marketing tools launch and others fade away, it can be difficult to know how to stay in touch with your existing customers and how to make contact with new customers. I've rounded up 3 marketing trends that will help you create a connection with your customer base and help you get the word out about your brand.
3 Marketing Trends You Need to Know Now
Eco–Friendly Promo Products

The more you can get your branding message in front of your customers (and potential customers) the more people will get to know and recognize your brand, and the best way to do this is through eco-friendly promotional items. By printing your company's logo or slogan on a reusable shopping bag, a travel coffee mug or an eco friendly pen, you will ensure that your customers see your marketing info every time they use your branded product. If you choose to utilize recycled or sustainable materials you can also use your branded promo products to clue your customers in to your brand's environmental goals. Eco-friendly promo like THESE products will establish and reinforce your brand while also stating and adhering to your company's green initiatives.

Optimize for Mobile Devices

The popularity and implementation into daily life of tablets and smartphones has been meteoric and while there will probably always be a place for desktop computers, these larger, tethered computers are quickly losing their position as the primary manner most people use to connect. What this means for your brand is that you need to cater to the mobile medium. A staggering 63 percent of adult cell phone users access the Internet via their phone. Your website should function as smoothly and intuitively on a small touch screen as it does a large monitor. Mobile websites need to be more concise and to the point and less cluttered so visitors can clearly see and internalize information. Creating a website that will function on a mobile platform will make your brand accessible.

Ask and Listen

Simply ask your customers what they want. In this age of big data and social media, it can sometimes get lost that there are simple ways to fine-tune your marketing efforts. Ask your customers and prospects what they want, what products they are looking for and what problems they need solved and remember to listen to what your community online and off are saying. As Ted Rubin, co-author of "Return on Relationship" preaches, social media is an opportunity to go inside of your prospect's living rooms and find out what is important to them. Don't miss that opportunity by making your marketing a one-way street. Be sure to ask and listen.
Stay on Trend
By reaching out to your customers with eco-friendly promo products, having an accessible online and mobile presence and keeping the lines of communication open you can maintain a successful, on trend marketing campaign that will keep your customers informed and in the know while also increasing your brand recognition.
Do you use these practices and have any tips regarding how you implement these methods? Or do you practice a different marketing technique that you think should have made our list? Let us know in the comments!
Tagged