Where We Stand: Plastic Bag Bans in 2017 and Beyond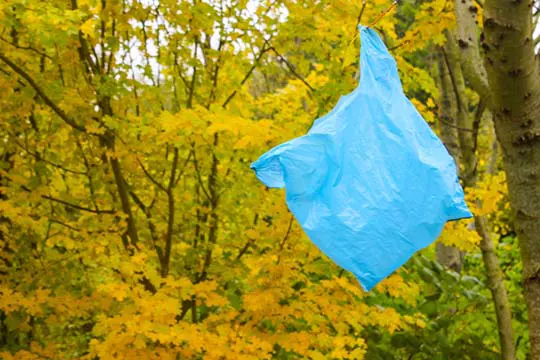 When Did It All Start and Where Are We Now?
The bag ban movement took hold in San Francisco in 2007 when they passed a plastic bag ban. Nine years later, California took the next step when a statewide bag ban was approved, the first of its kind in America. Similarly, on a global scale, Italy became the first European country with a nationwide single-use plastic bag ban back in 2011.
Each of these locations is implementing bans to take the necessary steps towards limiting, and eventually ending, the production of single-use plastic bags. As a result of these bans, plastic litter will be reduced, natural habitats will be preserved, and the environment will have the opportunity to flourish without single-use plastic bags holding it back.
Let's take a look at recent developments regarding plastic bag bans in 2017 and speculate on what the future could hold.
Where We Stand in the United States
Bag Bans in Florida
Coral Gables commissioners unanimously approved an ordinance this past May that would ban single-use plastic bags. As a result, retailers and organizers of special events who use plastic bags will be dealing with fines if they continue to distribute them. However, they are exempt from fines within the 6-month grace period as they acclimate to the new rules. Coral Gables became the first city in the state of Florida to ban plastic bags.
Bag Bans in Massachusetts
Coastal towns and cities seem to be focusing on making plastic bag bans a priority, and that makes a lot of logical sense. That isn't to say the importance of removing single-use plastic bags from circulation is lost on towns that are inland.
There are plastic bag regulations in 55 Massachusetts towns and cities, including a proposed bill in the city of Boston. This past year saw the approval of multiple bans in towns that reside on Cape Cod such as Dennis (10/18/17) and Sandwich (11/28/17), who will be installing plastic bag bans of their own in the coming months.
Bag Bans in New York
The Big Apple has been slow to approve any new legislation regarding the use and distribution of single-use plastic bags. A city-wide tax on plastic bags was nixed by Governor Andrew Cuomo earlier this year. However, that hasn't stopped local bans from being passed outside of the city limits.
Long Beach has implemented a city-wide tax of their own, with a focus on limiting the amount of thin, plastic bags that are carried out of the store and find their way to the streets and oceans that surround them. At the time of the ordinance's approval, the city provided residents of Long Beach the opportunity to pick up a free reusable bag.
Where We Stand Across the World
Bag Bans in Queensland, Australia
Starting in July of 2018, single-use plastic bags will no longer be an option for customers in Queensland, Australia. The bill, which was passed on September 5, 2017, puts the importance of wildlife in the state on full display. The message is clear. If citizens want their parks and waterways to be free of litter, single-use plastic bags must be left in the past.
Bag Bans in Kenya
This past March, a bill was approved to punish anyone making, selling or importing plastic bags in Kenya. The legislation was put into effect on September 4, and any known violators face up to four years in jail, making it one of the harshest ruling against bags on earth.
After two failed attempts at passing a similar bill in 2007 and 2011, Kenya was finally successful. They join a collection of 40 other countries that have passed legislation regarding the use and distribution of single-use plastic bags.
A Look Ahead
When San Francisco got the ball rolling on plastic bag bans, it became a frequent topic of discussion in the U.S. and beyond. Towns and cities across the country followed suit, leading to the next big step of California's statewide ban. These leaps forward are exciting because of the impact they have made and the conversations that are constantly evolving.
Going forward, a focus on producing eco-friendly products will lead to a greener planet. Thin, single-use plastic is a real threat to the environment. Explore our plastic bag ban map to stay up to date and keep your finger on the pulse of the cause.
Tagged