Top 5 Books to Help You Green Your Business Practices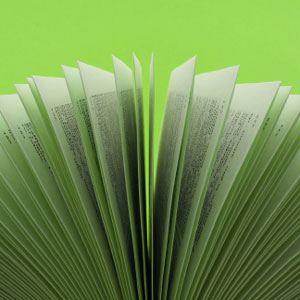 Looking for Ways to Green Up Your Business? You Are In The Right Place
Implementing green practices into your business is a smart move since it helps the environment and promotes sustainability. The process of practicing business in a green manner is an ever changing field. As technology improves, there are always better ways to do things and new procedures and techniques to really take your green and sustainable practices to the next level. In the spirit of this constantly changing field, we've rounded up some of the best green reads of 2013 that will help you get started implementing green business practices or help you up the green ante.
The Truth About Green Business by Gil Friend – Green business practices have quickly become mainstream and a lot of promise and value goes to the businesses that manage to work sustainable procedures into their model. This book succinctly explains how you can incorporate green methods in a simple, profitable and practical way.
Green to Gold: How Smart Companies Use Environmental Strategy to Innovate, Create Value, and Build Competitive Advantage by Daniel C. Esty – This guidebook addresses environmental responsibility from every angle to create an honest assessment of the path toward sustainability and the impact on a company's bottom line, customers, suppliers and reputation. Through analysis of real life examples, both good and bad, this book lays out the how and why regarding green business practices.
The New Rules of Green Marketing: Strategies, Tools, and Inspiration for Sustainable Branding by Jacquelyn Ottman – In this installment, Ottman helps readers understand how and why value-based sustainability marketing is a key to success and how to adopt this approach by providing inspiration alongside practical strategies and tools. This volume breaks down how to use a proactive approach to sustainability to incite innovation, develop green products, and clearly and credibly communicate your green goals, practices and achievements.
Strategies for the Green Economy: Opportunities and Challenges in the New World of Business by Joel Mokawer – Green business methods are a relatively new area of study and practice and it can be difficult for a business to navigate their way towards sustainability. This book guides the reader through the challenges of merging green practices and business goals in a very straightforward manner.
The Green CEO by Lynn VanLeeuwen – Making the transition to green business practices can be intimidating, but it doesn't need to be that way. This book explains how to implement green changes through an innovative leadership structure that will help your business hit financial, social, and environmental goals. In addition to helping the environment, the methods outlined in this book will also build lasting value into your business.
Identify and Navigate Your Green Business Goals
Helping the environment is certainly a worthwhile reason to incorporate green methodology into your business; however there is so much more value to be had by implementing sustainable practices. The five books listed above are just a sampling of some of the great books out there that breakdown the advantages of building green practices into your business and help you identify and navigate to your green business goals. If your favorite is listed above let us know in the comments what makes it a good pick, or share some other great titles you think we should check out.
And of course you can stick around and check out our vast array of eco-friendly promotional products to help market your business in green while helping the planet as well.
Tagged