Overcoming Multi-Family Dwelling Recycling Challenges – White Paper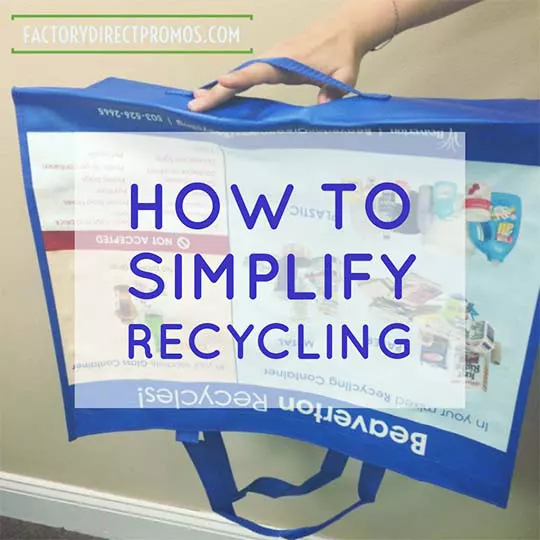 A Simple Solution for a Common Problem
Recycling in apartments is hard. There are a variety of obstacles that prevent tenants from easily recycling, and this has larger ramifications for the waste management industry. To gain a more in-depth understanding of why recycling is hard, you can download our Multi-Family Recycling White Paper.
Read on to learn more and find out how a super simple solution is making it easy for tenants of apartments and multi-family homes to recycle.
The Problem
Recycling in apartments is difficult because there is no easy system in place for most apartment dwellers to dispose of their recyclables. The bin system that works in single-family homes fails to work in apartments. This is mostly due to a lack of space.
Those bulky recycling bins don't easily fit into most apartments, and there isn't always a garage, utility or outdoor space that is easily accessible. In most instances, tenants are left to figure out how to easily get their recyclables from their apartments to a community collection bin.
A recent shift means more Americans are renting instead of owning single-family homes. This means a larger segment of the population is now faced with these challenges around recycling.
Breaking Down the Issue
The main factor is convenience. When it is easy for people to recycle, they will. Tenants need a way to round up their recyclables into a container that they can then easily carry to a building-wide collection bin. The easy solution is a reusable bag built just for this purpose.
Reusable recycling bags make it easy to recycle, so these bags effectively address the problem at the source. Tenants can load their recyclables into their bag for easy transport to a collection bin.
Custom Design
Reusable recycling bags feature a large capacity, so they can easily accommodate lots of recyclables. Long handles allow the bag to be worn on a shoulder for hands-free use. A handle on the bottom of the bag makes it easy to empty the contents into a collection bin.
Water-resistant material holds up to regular use, while also containing any spills or messes. While this design works for most tenants, everything can be customized in order to improve the function.
The look of the bags is also completely customizable. Full-color printing on all sides means these bags can also inform tenants about the dos and don'ts of recycling. Include a list of items that can, as well as cannot, be recycled. Include a website or phone number tenants can use to learn more or ask specific questions.
Learn More
Recycling is an easy way to make good use of existing materials, conserve resources and reduce litter. Ultimately, in order for people to recycle, it has to be easy. Recycling in apartments and other types of multi-family homes just has not typically been easy. Reusable recycling bags change that.
If you are a property manager or work in the waste management industry and you are looking for a way to improve recycling, reusable recycling bags are a proven solution. Overcome recycling challenges in multi-family dwellings by downloading our Multi-Family Recycling White Paper then reach out to request a quote!
Tagged