Join 10 Year Old Ryan and The Today Show to Clean Up Laguna Beach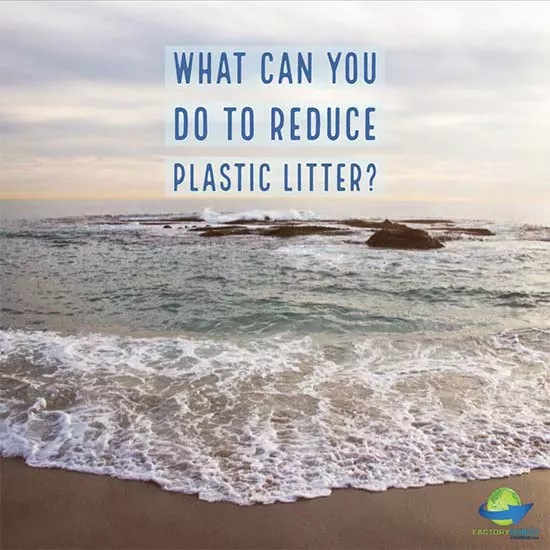 Pitch In to Make a Difference
At age 10, Ryan is a recycling pro. He has been collecting bottles and cans since he was 3 years old and has steadily grown his recycling empire in Orange County, California. His passion stems from a desire to help and protect the planet. If you want to join Ryan and The Today Show and make a difference, then you can help with Ryan's beach cleanup this weekend! Learn more about the beach cleanup, Ryan's Recycling Company and how you can do your part to help clean up the planet.
Following His Dream
Ryan first learned about recycling from his father. A short time later, Ryan began encouraging his neighbors, friends, and family to recycle and he shortly thereafter created his own business rounding up items for recycling. This business, Ryan's Recycling Company, has continued to grow.
Today, Ryan's goal is to raise awareness about the importance of recycling and how this helps the planet. Ryan has given interviews and appeared in countless publications and programs and has earned a long list of awards and recognitions for his work. He continues to make significant strides in his efforts to clean up the planet.
Help Out This Saturday
Ryan is organizing a beach cleanup on the main beach of Laguna Beach this Saturday, September 14, 2019, from 7:00 am – 9:00 am. If you want to get outside and lend a hand then you can meet up and do your part. The Today Show will also be there to film a segment. This is a great way to clean up your community, help the planet and show support for a local entrepreneur with big dreams.
Sept. 14 (7-9 AM) – Laguna Beach (MAIN BEACH) – I'm going to be leading a beach clean up and would love everyone to join me! The TODAY SHOW will be there filming. Look for my green EZ-UP canopy in the sand! See you there! #recyclelikeryan #beachclean #lagunabeach #ryansrecycling pic.twitter.com/aRxy3qtFoY

— Ryan Hickman (@ryans_recycling) September 6, 2019
Long-Term Commitment to Help
Recycling is important because it redirects trash from landfills and from littering our homes and waterways and repurposes these materials into new and useful things. Recycling your bottles, cans, and paper and plastic items can make a major difference. Plastic is bad for the planet, so reusing the plastic we already have prevents the manufacture of even more plastic.
If you are looking for ways your business can make a difference beyond recycling, you can help the planet by offering eco-friendly reusable bags and promotional items made from recycled plastic and other eco-friendly materials. These promotional bags and items are environmentally-friendly partly because they are made from recycled content, but also because they reduce the need and use of single-use items, which can very likely end up as litter.
Be Inspired
Ryan is doing amazing work and inspiring others along the way. We are so happy to see all of the great things he is doing for our environment by cleaning up plastic on the planet. Please stop by to help if you are able this Saturday or see if you can arrange to have Ryan pick up your recyclables if you are in Orange County, California.
Stay connected whenever green news breaks or we offer a new Eco Special by signing up for our eco-newsletter at the top of the right column. We routinely highlight individuals like Ryan who are making a difference, developments in the bag ban movement and more!
Tagged