Earth Day Promotional Marketing Idea…People Love Seed Paper! Don't Delay Order Today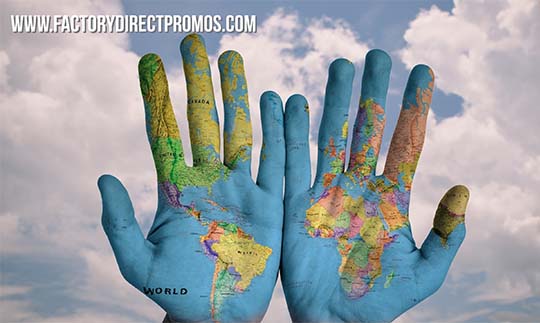 Order By April 7th to Have Your Promotional Items In Time for Earth Day
Earth Day 2017 will be here before you know it (it's April 22, by the way), but there is still time to get your order in for Earth Day promotional marketing! Eco-friendly promotional marketing shows your customers that are take your green goals seriously. Seed paper makes for great marketing tools that effectively engage with your customers and create a memorable and positive experience with your brand. Order by April 7 from our incredible, seed paper promotional items line. We have so many options to choose from!
Using Seed Paper for Promotional Marketing
Our seed paper is handcrafted. It has a very textured surface that draws people in. People will want to touch and run their hands across your promotional marketing item. It is a very clever idea that will immediately get people interested.
When your customers plant the paper and watch the seeds sprout they will engage with your brand in a very meaningful and memorable way. This makes seed paper a very effective marketing tool. It grabs people's attention and makes them take notice.
Printing your branding info on seed paper will definitely resonate with your customers. We have used seed paper packs at our events and people love them. Your customers will remember your brand each time they see your flowers.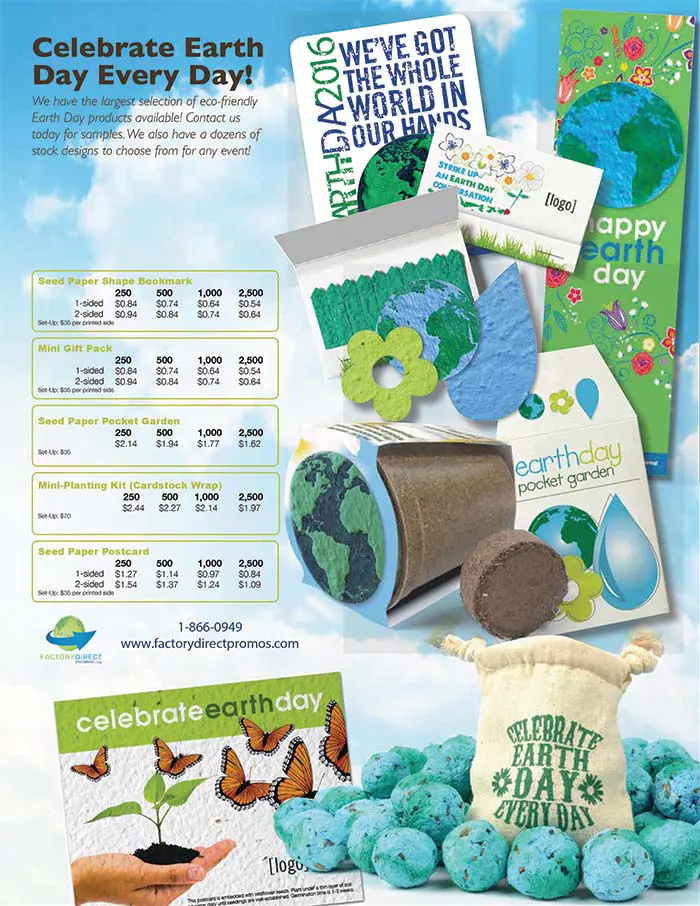 Lots of Different Seed Paper Options to Promote Your Brand
You have as many options as ideas when it comes to selecting the ideal seed paper promotional item for your brand. Choose from seed paper shape bookmarks, mini gift packs, pocket garden, mini planting kit, and postcards. All of these products can be customized with your marketing info to create a memorable item that will increase your brand's awareness.
Order Your Seed Paper Promotional Marketing Materials Today
Order by April 7th to get your custom seed paper in time for Earth Day 2017 marketing! We have many options to choose from that will be loved, appreciated and remembered by your prospects and customers. Get your quote HERE!
Tagged