3 Post Trade Show Marketing Tactics to Increase Sales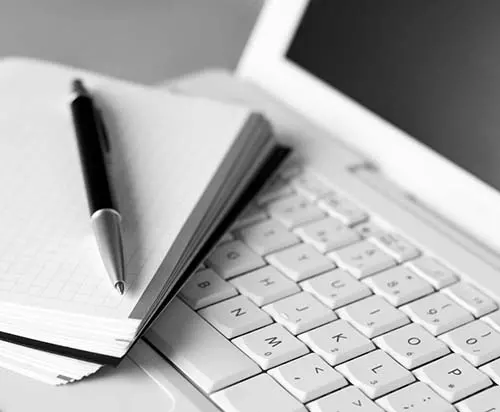 Stay Connected After the Trade Show Has Ended
Every marketer wants to make the most of their efforts when it comes to trade show marketing.
In fact, a Content Marketing Institute report points out that B2B marketers have ranked in-person events as a top 5 marketing tactic.
Marketers across industries can use the opportunity at trade shows to engage with customers, spread brand awareness, and nurture potential relationships turning them into leads and sales. But then the challenge becomes, how do you build on these successes to further your marketing goals after the event is over?
We've compiled a few ideas to help you get the most out of trade shows:
1. Nurture Booth Visitors with Email
According to EXHIBITOR, 33 percent of organizations don't have a formalized plan for lead tracking as they progress through the sales cycle. That means a large portion of leads generated during trade shows may be neglected and miss the chance to be converted.
One of the best ways to stay in touch with leads is through email marketing outreach. However, email open rate is 22 percent on average across all industries. To improve your email's chance of being opened and acted upon, utilize a strong call-to-action like "Request a Quote Now" or "Click Here to Get Discounts."
Also, be sure you include the event or trade show name in the subject line and, in the body, include some key points about your company and products. Remind them why they were interested in the first place.
Another thing to keep in mind is not to overwhelm the prospects with too much information in the email, as they may lose interest. Instead, try spreading out your messaging into two or three emails that are direct and nurture the prospects towards a sales conversion.
If you need guidance on what to include in the body of an email, check out the tips below:
Showcase your understanding of their needs.
Let them know how your solution can help in a few short sentences.
Include white papers/case studies/catalogs to help them understand your offerings.
Ask if they want to hop on the phone to talk further and let them know you are there to help.
Remember to customize your email in accordance with the form details they filled at your booth. Recall their needs and try to personalize the email as much as possible. Data shows that personalized email is a top consideration when companies look for ways to improve email interaction with their subscribers.
2. Secure Media Coverage
It is essential to follow up with journalists you spoke with during the trade show and start building a relationship. Let them know you are always available to answer questions specific to the industry and products.
Another trick is to ask the trade show organizer for their media list, so instead of just having a couple names, you get a full list of media and PR professionals relevant to your industry.
Once you try to connect and start getting the media coverage, don't forget to promote your company's achievement via social media. A best practice is to tag the journalist/media professional in social updates to personally acknowledge their work, as well as the publication to potentially gain more brand exposure.
3. Create Brand Advocates (Everywhere)
An individual can speak with hundreds of people over the course of a trade show. So, how else can you make your brand stand out?
Give them something to remember your brand.
There are many unique and practical promotional products, such as reusable totes, that can be kept by people for a long time and constantly remind them of your brand.
Here are some promotional gift ideas and their benefits:
Branded water bottles: Easy to carry items are excellent for promotional use. Get your logo printed on a variety of bottle choices and increase your brand recognition.
Seed paper packs: Sustainable and environmentally-friendly gifts are now more popular among customers and seed packs are lightweight, cut from paper and embedded with flower seeds. A brand logo can be printed on the top.
Custom reusable shopping bags: Reusable bags are still one of the most effective promotional items in establishing your brand message and have the potential to increase leads. These eco-friendly gifts are a practical option for trade show promotions.
Final Thoughts
There's a lot you can do to get your brand noticed before, during, and after trade shows. With many companies competing for the same customers, you need to leverage multiple tactics to deliver your brand message to the right people. Personalizing emails, actively pursuing media coverage, and giving out branded gifts are all great ways to have a positive influence on the lead nurturing process.
Contact us today to learn about the branded gifts we offer that can impress your audience at the next trade show.
Tagged