5 Eco-Friendly Ways to Promote Your Brand in 2020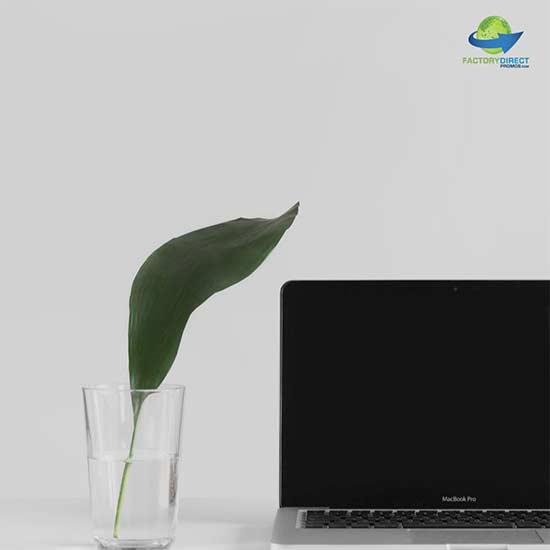 Start Planning Now for a Green New Year with Eco-Friendly Marketing
You may want to finish out 2019 and deal with 2020 when it's actually here, but getting a start on your 2020 marketing now will ensure you're ready to go in the New Year. Any events or trade shows you plan to attend in the spring will be here before you know it. Get a head start on your planning with these five eco-friendly ways to promote your brand in 2020.
Benefits of Eco-Friendly Marketing
Eco-friendly marketing has a lot to offer. Going green with your marketing reduces the environmental impact of your business. When it comes to promotional marketing, you can go green by selecting products made from recycled or sustainable materials. Another option is to create items that are reusable and eliminate the need and use of disposable products.
Lots of people want to do right by the planet and reduce their environmental impact. When you hand out eco-friendly promotional items you are making it easy for your customers to use less plastic and reduce the number of disposable items headed to landfills. Many people will appreciate your brand for making environmentally responsible choices, and this action can help establish and build brand loyalty.
The Right Product for Your Brand
Eco-friendly promotional products come in all sorts of shapes, sizes, and materials. While they vary greatly, one thing they all have in common is that they enable you to grow your business while also going green. Here is a round-up of the top five ways to go green and promote your brand in 2020.
1. Reusable Bags
Whether you want to create reusable grocery bags or cooler bags or something completely unique, we can make that happen. Reusable bags make great promotional products because they are so very adaptable. They make great grocery bags, but they can be used for practically anything. Reusable bags can easily tote items to and from work or the gym, they can be used as a carry-on in a pinch or to carry snacks for a road trip and so much more.
We also offer certified reusable bags, which means our bags are designed to stand up to regular use. This certification is awarded from CalRecycle and it provides added peace of mind that when you purchase our certified bag you are making a good investment.
2. Trade Show Bags
Gear up for your next event with custom trade show bags. From messenger bags to wine totes, custom cooler bags, and drawstring backpacks you have a lot of options. Consider what type of bag will appeal the most to your demographic and make sense for your brand. The goal of all promotional products is to appeal to your customers, so they will use the items and promote your business.
Trade shows are a unique opportunity to connect directly with vendors, industry professionals, and members of the media. These are key people who can really make an impact if they were to carry around custom trade show bags emblazoned with your branding info.
3. Reusable Drinkware
Reusable drinkware is a diverse category that includes insulated mugs, tumblers, folding water bottles, stainless steel, and aluminum water bottles and more. Specialized drinkware serves a purpose and this can really help to benefit your brand. For instance, for people who take their coffee to go each morning, a branded travel coffee mug is something they will reach for and use every day. That branded mug will deliver tons of impressions in the process.
One of the newest additions to our reusable drinkware lineup is eco-friendly straws. In recent years there has been a major backlash against disposable plastic straws, but eco-friendly and reusable straws easily fill in for disposable plastic straws. Many fit into a compact case for easy travel, making it easy for your customers to sip their drinks and think about how much less plastic they are using thanks to your business.
4. Seed Paper
There has been a strong push to go digital with documents, but there is still a place for business cards, brochures, pamphlets, and other paper items. If you need to create a promotional product on paper, consider using seed paper. There are a variety of premade shapes and products that you can customize with your own artwork and branding, or you can purchase full sheets and get crafty.
Seed paper is recycled content paper with seeds embedded in the stock. After the paper has fulfilled its purpose, it can be planted under a layer of soil. The paper will break down, the seeds will germinate and plants will grow. Your customers will end up with living plants they can watch come into bloom. The plants will remind your customers about your business, but your customers will also have the memory of planting the seeds and watching the plants grow.
5. Eco-Promo Items
Customing products people use every day is a great way to always keep your business front of mind with your customers. Lanyards, pens, and notepads are all useful eco-promo items that are used all the time and always right there to remind people about your business. When people reach for their ID badge or a pen to write a quick note they will see your branding.
Go Eco-Friendly in 2020
Eco-friendly promotional products can expand the reach of your brand and reinforce your marketing message while also helping your business go green and make environmentally responsible decisions. These products are all eco-friendly ways to promote your brand in 2020. Contact us for help creating eco-friendly, promotional marketing products for your organization!
Tagged