3 Eco-Friendly Ways to Reduce Your Trash by Half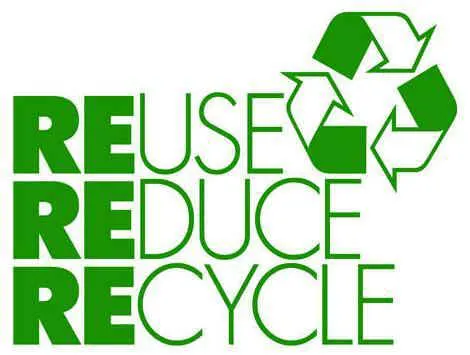 Live a More Eco-Friendly Life and Reduce Your Trash By Half – #WasteNotWantNot!
As part of our eco-friendly #WasteNotWantNot series we decided to look at trash, or more specifically ways to live a more eco-friendly life by reducing how much trash you generate. Garbage is a necessity and there is always going to be this by-product, but there doesn't need to be so much of it. With some really minor changes you can easily go eco and reduce your trash by half.
3 Eco-Friendly Ways to Reduce Your Trash by Half – #WasteNotWantNot
Recycle Things You May Not Have Thought to Recycle – As outlined earlier there are some items that all too often find their way into a trash can, when they really belong in a recycling bin. Before you throw something in the trash, ask yourself if it can be recycled. Items comprised of paper, metal and glass definitely should head to a recycling center. If you aren't sure look it up! There are a lot of great resources like this and this, or get in touch with your waste removal / trash hauler to see if they have a list of accepted items and materials, or if they can answer your questions.
#GoReusableNow – Single-use items are such a drain on resources, and it is a waste to use something once and toss it in the trash. Whenever possible, use durable alternatives. From reusable grocery bags and to-go mugs there are so many items you can use that eliminate the use of one-and-done items. One reusable product can do the job of hundreds, maybe even thousands, of the disposable variety, so when you use something reusable you are keeping all of that single-use trash out of your garbage can and landfills.
Be Mindful of What You Purchase – When you purchase something, look at the packaging. Try to buy items that are eco-friendly and packaged in recyclable containers, so once you open the item, the cardboard or plastic packaging can go straight in the recycling bin. If you really want to step your eco-friendly game, try to purchase items that do not come in any packaging whenever possible.
3 Simple Tips To Live More Eco-Friendly…Are You In?
Reducing the amount of trash you generate will help you live a more eco-friendly life by improving the flow of the waste stream and prevent landfills from filling up with items that have no business being there.
Simple steps like recycling everything possible, opting for durable reusable products when possible and purchasing items with recyclable packaging, or even no packaging, will make it easy to cut the amount of trash you churn out by at least half.
When you put these simple tips into action you'll find it is really easy to #WasteNotWantNot. How do you reduce trash? Let us know in the comments or on social media! Just remember to use the hashtag #WasteNotWantNot.
Tagged