Chile Bag Ban Presses on Despite COVID-19 to Include Small Shops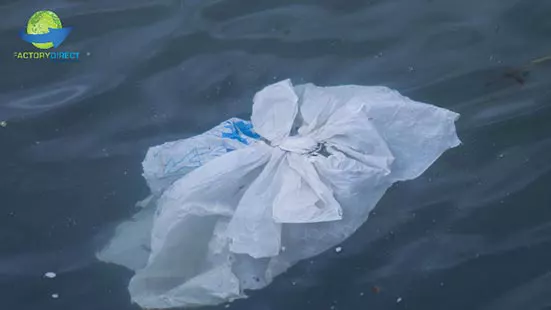 Chile Ready to Go Reusable Now with Bag Ban for Small Shops
We have long followed the bag ban movement as is evident in our bag ban map. We're always excited to hear about a new ban, and we were very interested and hopeful when we first heard Chile was going to implement a bag ban. Things have not gone exactly to plan, but Chile's bag ban is about to take full effect soon.
You can find out how the Chile bag ban began and what's up next for this law.
Identifying the Problem
Chile was becoming buried in plastic. The environment ministry estimated that Chile was using more than 3.4 billion disposable plastic bags each year. Most of these 3.4 billion bags were ending up in landfills or as litter.
This prompted officials to first consider banning single-use plastic bags in 2017. Bag bans eliminate single-use plastic bags in favor of eco-friendly reusable grocery bags.
Next Steps
Chile's bag ban was initially supposed to roll out to large businesses 6 months after it was approved and to small business 12 months after it was approved. That's not exactly how things played out.
The final phase of the plastic bag ban in Chile will be implemented in August 2020. The Chilean government still plans to go ahead with implementing this final phase.
So far, there have been no plans to delay the bag ban in response to COVID-19.
How The Plastic Problem Grows
Plastic is bad for the planet. Eliminating plastic bags reduces trash and litter and the damaging impact litter has on ecosystems. Animals can mistakenly consume plastic which can prove to be fatal.
When animals consume plastic this also introduces plastic into the food chain. This is concerning because the food chain ultimately leads to humans.
Going Green
Bag bans are good because they eliminate the plastic bag problem. Plastic bags are not inherently bad, but they are difficult to recycle and there is no easy way to deal with them. The only effective solution to date when it comes to managing the plastic bag problem is banning them.
When plastic bag bans are enacted, shoppers need an alternative and this is where reusable shopping bags can help.
Plastic bag bans are an opportunity to take part in making this planet a safer place for us all. Reusable bags are safe for the planet and safe for you and your family, especially when compared to plastic bags from a place unknown.
How Your Business Can Help
Reusable bags are a great way to help shoppers who live in areas with bag bans but to also help shoppers who want to lessen their environmental impact. Bag bans are being implemented all over the world, so even if there isn't one where you live, there will probably be one soon enough.
Our certified reusable bags are designed to meet the strict standards set out by CalRecycle. What this means for your business is these bags will hold up and last. Both your customers and your brand can count on certified reusable bags. Your customers also want their own reusable grocery bags.
Shop our vast selection of reusable grocery bags and get your customized quote today.
Tagged