4 Ways Custom Promotional Products Bring Value to Your Company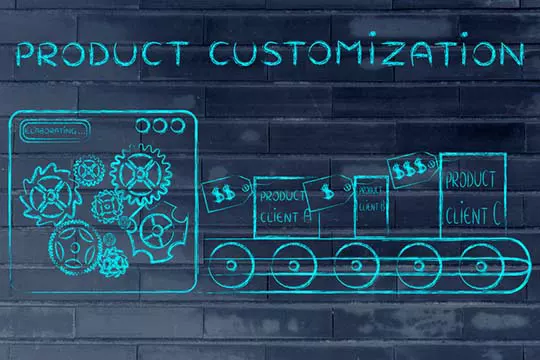 Learn How Custom Promotional Products Can Boost Marketing Efforts
On the surface, custom promotional products might appear to lack the "wow" factor that your brand is searching for. As a result, you might be wondering what value they could bring to your business.
To start, they keep customers in your pocket by keeping your brand in theirs. Each time your branded product is used, whether it is an eco-friendly reusable bag, pen, or water bottle, exposure is gained. Items made from eco-friendly material introduce another angle for brands to consider.
Brands are making an effort to promote green marketing initiatives because of the numerous benefits that they bring. Eco-friendly products give consumers a durable option with the potential to show its value on a daily basis. On the flip-side, they also give businesses an opportunity to promote their brand in an environmentally-responsible way.
Below, we will take a look at four of the ways custom promotional products bring value to your company.
They Are Promotional, but Most Importantly They Are Useful

According to a Global Advertising Specialties Impressions Study, promotional products are kept for an average of 8 months. The type of product that can be helpful in day-to-day life, such as eco friendly notepads or reusable bags, will provide value to both the brand and the consumer.

A quality promotional product will be more valuable to your brand if it proves its use to the consumer you are targeting. Unlike digital, television, or print ads, these items are used regularly for organization and shopping, among other things. Recognition improves as a result of the repeated exposure.

Customizable and Affordable Products Lead to a Strong ROI


The optimal promotional product has both of these characteristics. They are inexpensive, and they can be customized. They do all of the work and will continue to work for as long as they last. A custom reusable bag with weekly use will get at least 52 uses in a year. That's 52 opportunities to make impressions on new customers and spread the brand's message.

Smaller products that lend themselves to daily use are often cheaper. While they have less customizable space, the ability to create impressions on a regular basis boosts their value.

They Give You the Ability to Reach Multiple Audiences


A wide variety of customizable features allows businesses to use promotional products to fit any strategic need. Your brand can reach a variety of audiences across a number of different events with the right products.

The smaller and more practical items, such as eco-friendly lanyards and pens, are perfect for any event and any brand because they have no target demographic. The benefits of an effective promotional products campaign are particularly fruitful. With a strong campaign and a variety of options, the investment lasts, and a positive outcome for your business is the end result.

Brand Recognition Will Be Improved


Promotional products are an effective way to get your foot in the door. If a potential customer was unaware of your brand when they received your eco-friendly pen, their perception would likely begin to change with each use. A reliable product becomes an extension of your brand. If the pen or notepad that carries your messaging is dependable, it improves brand recognition and the brand's image as a quality supplier.

Making steps towards building a relationship with the consumer will evoke a sense of goodwill and appreciation. Open up lines of communication and show both returning customers and new customers that you appreciate and consider them.
Final Thoughts
We're excited about the potential impact that an eco-friendly promotional product campaign can have for your business. The value that they can bring to your company is substantial. These products might be small, but they pack quite the marketing punch.
Contact us today to explore our collection of promotional products and start the journey to providing your customers with a durable and useful item.
Tagged