What Customers Want in a Reusable Shopping Bag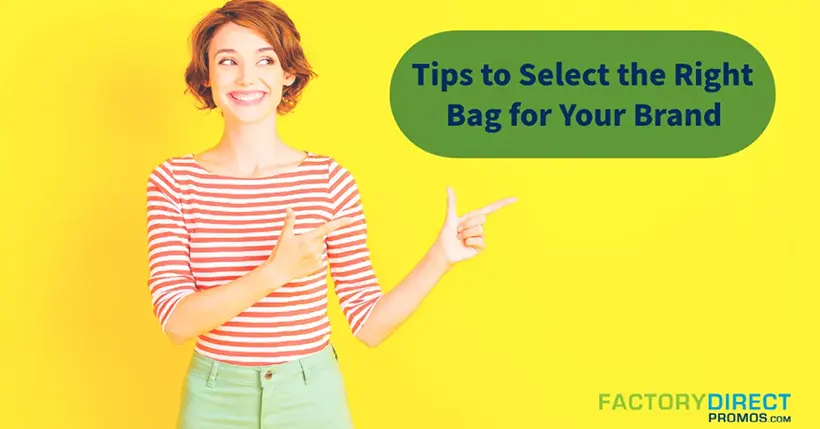 Reusable shopping bags are an effective marketing tool but choosing the right bag can be a big undertaking. More shoppers are switching to reusable bags, with research showing that as many as 39% of shoppers are using reusable shopping bags.
You have to choose the material, size, style, and more, so how do you even know where to start? The right bag makes a difference because the more useful the bag is, the more your customers will use it. A shopping bag may seem essential, but here's what you should look for when designing your custom reusable shopping bag.
Bag Basics
A reusable shopping bag just needs to be able to carry items home from the store, right? That's true, but the design and quality of the construction matter. Selecting a high-quality bag that will provide continuous and regular use will be appreciated by your customers, but it also speaks to your brand's commitment.
Material Matters
The material or fabric used to construct a reusable shopping bag influences the overall look and feel of the bag. All our materials are environmentally friendly, but each option offers advantages.
RPET, woven, and non-woven polypropylene are both made from recycled content, and they are both recyclable. Non-woven polypropylene has a smoother surface and better accepts full-color printing. Cotton and jute are sustainable fabrics. They have a textured and natural look and can provide dependable results.
Large Size
Reusable grocery bags must be large enough to carry multiple items but not so large that they are unwieldy. A bag that can hold about 4 gallons is typically a good size. A bag that measures 13˝ x 15˝ x 10˝ (WxHxG) is proportional and useful. Although, these numbers can be adjusted to be slightly bigger or smaller and still work very well.
Reinforced Design
Heavy lifting can take a toll on bags, but extra stitching and reinforcement allow the bags to hold up and continue to perform week after week. Reinforced handles make easy work of carrying a heavy load or simply being used regularly.
A boarded bottom evenly distributes weight, so it's easier to carry items, but the added support ensures items are not crushed. For instance, a soft loaf of bread can easily be flattened if a heavy gallon of milk or melon shifts when the bag is lifted.
Keep Comfort in Mind
Dual handles long enough to wear over a shoulder are also helpful. Carrying the bags hands-free makes it possible for shoppers to take everything if they walk home from their corner store. Slinging bags over a shoulder also can mean fewer trips while unloading the car.
Extra Perks
Remember to add pockets. A slip pocket on the exterior is a great spot to stash a list, shopper's club card, keys, or anything else your customers need to keep handy. Interior pockets or dividers make it easy to separate items when packing, so delicate items are less likely to be damaged, and weight is evenly distributed for easy carrying.
Ordering Options
We offer two options when it comes to custom reusable bags. You can select from our in-stock pre-designed bags assembled and ready to go. Simply send us your artwork, and we'll print your branding info on the bag. Our in-stock selection is a good choice if you are not sure about the design of your bag. Our in-stock reusable shopping bags are tried and tested designs that have been used with countless other customers, so you know the design is functional. Choose from our line of Certified Reusable Bags for a bag that has been tested and approved to provide consistent and dependable results.
If you want to customize your bags further, look into our custom and bulk ordering option. Custom ordering allows you to alter the design, so you can start from scratch or modify one of our existing bags to represent your brand better and serve your customers. Swap out the material, add pockets, adjust the handle length, or do anything else you have in mind. Bulk ordering secures a lower unit price, so you can order a large quantity at a better price.
Select Your Reusable Shopping Bag
We understand selecting a bag can seem like a lot, so let us help you. We break down what your customers want in a reusable shopping bag. We've been helping our customers create custom reusable bags for over a decade, and we want to help you, too!
Call us at 866-222-0949 for a custom reusable shopping bag quote or any of our full line of eco-friendly promotional items.