How to Stand Out From the Competition with a Custom Reusable Bag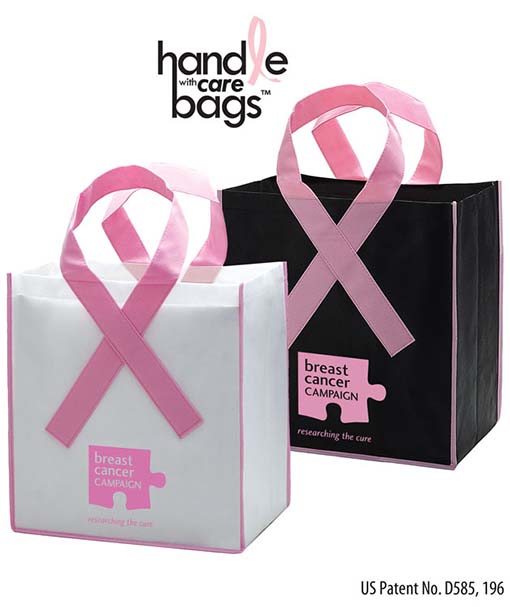 A Custom Reusable Bag Will Set You Apart from The Competition…Here's How
If you are looking for a way to draw attention to your business and help your company stand apart from your competitors, think about marketing your brand with custom reusable bags. Creating a custom reusable bag your customers will be excited to get their hands on will increase your brand awareness, because the more your customers use your branded bag the more exposure they will give your brand.
Your brand isn't the only company looking to increase their brand recognition – your competitors are doing the same – so you need to create a bag that will draw attention to your brand. The key is to create something totally custom that will really stand out from the crowd.
Select a Bag That Appeals to Your Customers
You know what appeals to your demographic, so use this information to create a custom reusable bag your customers will be excited to use that will also catch the attention of prospects.
Our custom dye sublimation drawstring bags are a popular choice and people use them for so many things, from carrying items to and from the gym, for travel, sporting events and more. Being able to wear these bags gives them a convenient design while the full-color printing is sure to make an impact.
Another popular choice is our custom messenger bags which are used and seen throughout the business world which makes them a hot commodity at trade shows. Your brand will get the exposure you are looking for today and for many years to come. People at trade shows will seek out your booth to get this bag it is that trendy, functional and well-liked of a design. Make your custom messenger bag even more sought after by adding a padded inner compartment for safekeeping of a tablet or laptop and add a pocket sized to fit a mobile phone to make this bag function for your customers.
One of my all-time favorite, eco-friendly, reusable bags are made with jute. The jute fibers in our custom reusable bags offer a really high-end look and feel with the custom choices, including either a laminated or cloth-like texture. Our custom jute bags strong and a bit more refined.
There are so many styles including smaller bags, rolling suitcases made with recycled fabrics and remember, when you go custom, you can go totally out of the box and create a unique shape, special handles, really anything your mind can imagine.
Create a Completely Unique Reusable Bag
Now that you've got the style, you need to choose the size of the bag and customize it to fit your vision – add pockets, zippers, a headphone port, adjust the handle length and have your logo and a branding message printed directly on your custom bags to make them embody your brand. If you intend to give your branded bags away at a trade show, you want a bag that will create a buzz and bring people into your booth, so they can get one. Get creative and use a material that is unexpected like bamboo or jute, or opt for a large size, add embellishments that build function into the bag or imprint some original and eye-catching artwork.
Going Custom Means You Stand Out From The Crowd and Get Great Marketing ROI
A custom reusable bag that serves a need, is handy to use, special and stylish and will appeal to your customers. You want a reusable bag that your customers are excited to use because that will translate into increased brand awareness and a great ROI.
There are definitely good reasons to promote your brand with a reusable bag, but go further and go custom and you will make something that stands out for your customers. Because there are other brand's trying to create buzz, you need to catch your customer's attention before your competitors do so think outside the box and go custom.
Do you have questions about the design process? Do you need a quote? Or are you ready to get started? Get in touch – we're here to help!
Tagged