Reusable Tradeshow Bags Stand Out With Latest Pantone Color Trends for 2021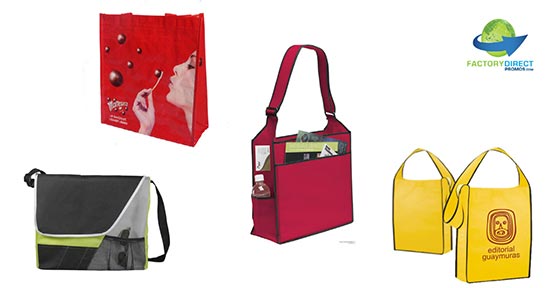 The Right Colors Ensure Your Reusable Tradeshow Bags Are Noticed
Custom reusable tradeshow bags are useful and proven to effectively promote your brand. The reusable nature of the bags ensures your branding message will get a lot of exposure, but you can help ensure your bag (and your message) is seen by selecting the right color.
Find out what colors are anticipated to be trending in 2021 and how these colorways can help your marketing efforts as your design reusable tradeshow bags.
Color Trend Spotting
At any given time, there are certain Pantone colors that are pushed into popularity.
Specific hues will be trending and in demand and turn up all over in a wide array of places and industries: like fashion, home decor, automotive, and more.
The folks at TEXINTEL reported on these popular Pantone hues that are expected to be trending throughout the spring and summer of 2021.
Pantone 14-3205: Pirouette
Pantone 16-0436: Pickled Pepper
Pantone 15-3716: Purple Rose
Pantone 16-1253: Orange Ochre
Pantone 13-5412: Beach Glass
Pantone 14-1050: Marigold
Pantone 18-4250: Indigo Bunting
Pantone 18-1552: Lava Falls
Pantone 13-0647: Illuminating
Pantone 16-4535: Blue Atoll
Pantone 11-0202: Baby's Breath
Pantone 17-1221: Macchiato
Pantone 19-4105: Polar Night
Pantone 17-5104: Ultimate Gray
Pantone 18-0529: Sphagnum


Aligning your brand with trending colors will help your promotional items feel current, on-trend and stand out.
This increased attention will get more eyes on your branding message and help create a memorable promotional item.
Using Trending Colors to Your Advantage
Every detail, including the colors of the bag and the printing matter.
Taking the time to identify trends and incorporate these colors into your marketing materials also shows your customers that you are engaged with the times and you want to create something useful and visually appealing.
Well thought out and constructed recycled tradeshow totes will appeal to your customers and be something that they want to use.
Direct Factory Relationship
Designing and ordering reusable tradeshow bags can be an involved process, but we have found ways to streamline the process.
We own our factory and we work very closely with our manufacturing team.
This translates into significant savings in terms of time and money, and we pass these savings on to our customers.
We also offer different ways to order to best fit your unique needs. Our in-stock selection of bags are assembled and ready to be emblazoned with your custom artwork. This enables us to quickly turn your order around, so if you need custom reusable tradeshow bags right away, we can make it happen.
If you want to further customize the design of your bags or if you want to purchase a large quantity, we can make your bags to order. Our custom and bulk ordering options have a longer turnaround but offer a much greater level of customization and a lower price per unit.
Prioritizing Quality and Safety
Creating just the right reusable tradeshow bags for your business will convey your branding message.
Still, you must also do it in a way that is safe.
We take safety very seriously and we can help you choose the right fabric for reusable bags. We lead the industry in quality and safety with our certified lead-free reusable bags.
We Want to Help You Design Reusable Tradeshow Bags
We have worked with some of the biggest brands in the business, like Whole Foods, The Home Depot, American Express, Pepsi, Bank of America, Carnival Cruise Lines, and more and we want to help you, too!
Shop our selection of reusable tradeshow bags and get your customized quote today!
Tagged