Our Top 6 Promotional Products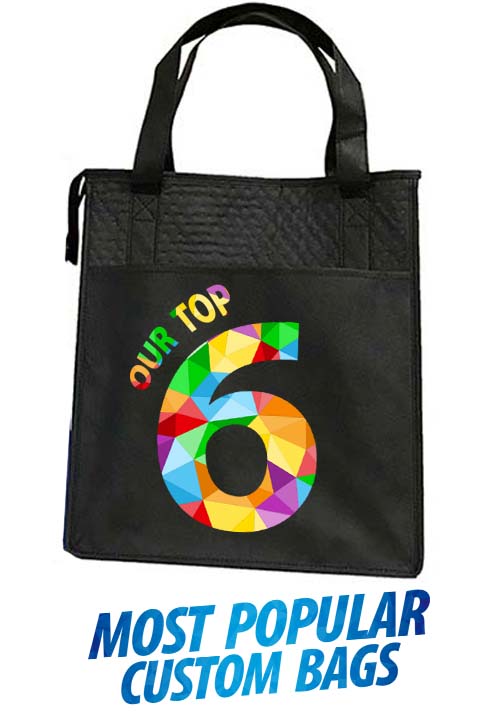 How to Find the Right Gear for Your Brand
Selecting the right promotional product seems like an easy task. Find something your customers want or will find useful, print your logo or branding message on it, and you are good to go. This process seems easy enough, but it can be overwhelming once you start digging through all of the available items. We understand that you may not want to review each and every item we have available, so we rounded up a list of our top six products. Check out these best-sellers to find your next promotional product.
Why Choose Promotional Products
Research shows that consumers who receive promotional products are 83% more likely to do business with that brand. This is a high success rate that proves just how effective promotional products can be. What's more, promotional products are consistently ranked as the most effective form of advertising across all generations. Whether your brand has mass appeal or if your audience straddles two different generational groups, promotional products are sure to connect with your audience and leave a lasting and positive impression.
All of our reusable bags are eco-friendly; this is partly because they eliminate the use of disposable items but also because they are constructed from recycled or sustainable content. Many consumers want to go green and reduce their environmental impact, so green promotional items let your customers do just that while showing that your brand cares about what they want and the planet.
1. Recycling Bags
Recycling bags are designed with a particular purpose, but ultimately, they are versatile bags that can function based on how your customers need them. Reusable recycling bags take the place of bins commonly used to collect items in curbside recycling programs. The bag design is more effective and practical in apartments, townhomes, dorms, and similar living styles.
2. Hurricane Bags
Our Hurricane Bags offer a generous capacity and the ability to support up to 25 pounds making these reusable grocery shopping bags a tried and true favorite. Your customers will use less single-use plastic thanks to these bags made from 120GSM non-woven polypropylene, a type of recycled plastic fabric. Our Hurricane Bags are also certified reusable, so you can be confident that these bags will function and be useful for your customers while also delivering an excellent return on investment.
3. Ecolife Insulated Totes
At 13″ wide x 15″ high x 10″ deep, The Ecolife Insulated tote bags offer plenty of space. The thermal film-insulated interior can keep chilled items cold or hot items warm until they arrive at the destination.
Perhaps what makes the Ecolife Insulated Grocery Totes so useful is their versatility. These bags can be used as regular grocery bags and ensure ice cream and other frozen items stay cold on the way home; this is particularly helpful in warm areas. Food delivery services can also use these insulated tote bags, ensuring orders reach customers at the appropriate temperature.
4. Tornado Bags
The Tornado Bag is another classic—our economy line of reusable bags—is a great bag at a cheap price that will provide dependable results and make the most of your marketing budget, thanks to its status as a certified reusable bag. These reusable bags have a more narrow design that makes them more comfortable to carry over the shoulder. They are great for taking to a farmer's market or the corner store since they can easily be carried hands-free while your customers are walking.
5. Wine Totes
Specialized bags, like wine totes, have a very practical use which makes them sought after. Each wine tote features separate compartments that cushion and protect bottles, making it easy for customers to safely carry their purchase home or serve as a thoughtful and practical way to wrap a host gift. We offer 2-bottle, 4-bottle, and 6-bottle wine tote bags so you can select the size that makes the most sense for your brand and customers.
6. Full-Color Bags
Reusable promotional products are effective because they are used day in and day out, and this repetition provides regular exposure to a branding message. The customer who owns and uses the bag will routinely see the branding message, but as the bag is used, that message will be displayed to a much wider audience.
Full-color printing is an opportunity to make your reusable bag stand out and ensure a wider audience takes notice. Our custom dye-sublimation bags support full-color printing on all sides, so your message will be seen from any angle.
Ready to Create Your Custom Bag?
We have been hard at work helping customers create the perfect promotional product for their brands for over a decade. We are passionate about helping the planet and our customers, and we can't wait to help you, too.
Selecting the right promotional bag can seem like an impossible task, but it doesn't need to be that way. These bags are continually customer favorites, which speaks to the quality of the construction and the usefulness of the design.
Call us at 866-222-0949 or shop our full line of eco-friendly promotional items and get your custom quote.
Tagged