Want The Lowest Price on Reusable Wine Totes?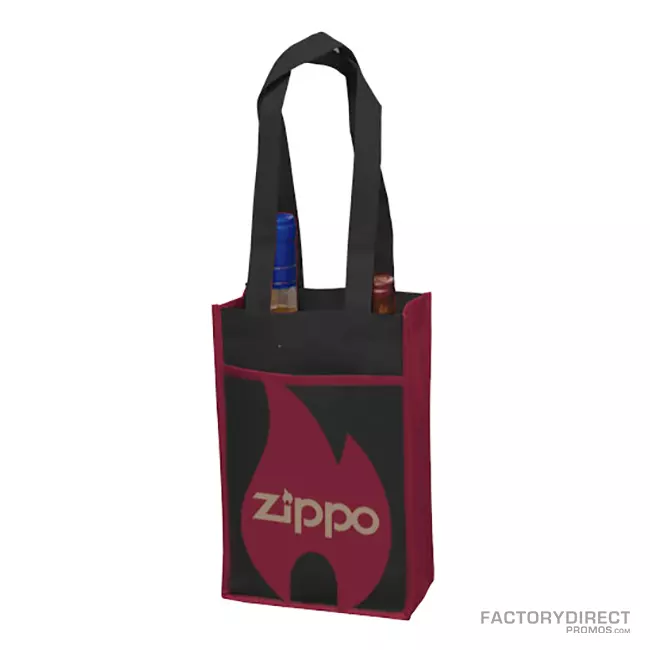 Want the Lowest Price On Reusable Wine Totes? Here's How to Get It!
Reusable wine totes are specialized bags that make it easy, safe and comfortable to carry wine or liquor bottles. In addition, they are a great way to give your brand some added exposure. We are pretty proud of our reusable wine totes because they are the highest quality which is super important in a wine tote as they need to be tough enough to hang in there for years of dependable use. Our wine totes are a smart use of your marketing budget.
Create a Custom Wine Tote for The Best Possible Price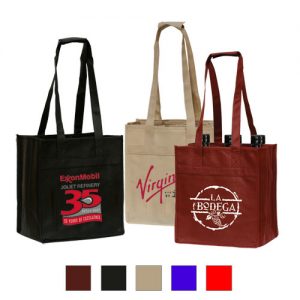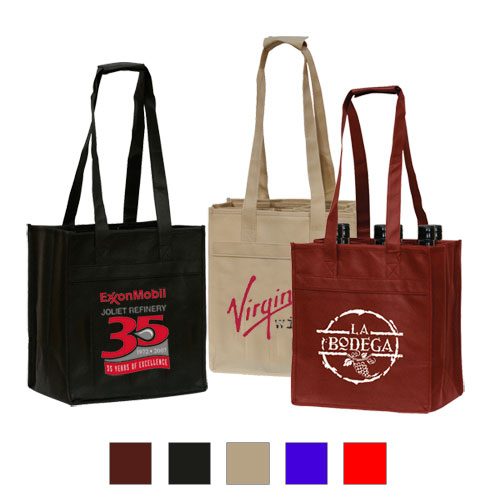 When you work with us to create your custom wine tote, you need to understand that you have two options. You can select a stock bag and we can customize it with your branding info. The turnaround is a couple of weeks and some of our wine totes cost as low as $1.04 per bag! This is a great deal especially if you're tight on time. We offer a wide array of reusable wine totes, from single bottle wine bags, to totes that can accommodate 2-, 4- and even 6-bottles.
If you want to get the absolute lowest price on a wine tote, create a bag that is totally unique and customized and if you have a bit more time…we will help you work directly with our factory. Working directly with our factory gives you the ability to completely customize your reusable wine tote. You can select the material, handle length, trim material and color, gusset color, add pockets or zippers or whatever you want to make the bag look the way you want it to and function perfectly for your customers. When we help you work directly with our factory, we offer reusable wine bags for as low as 49-cents per bag! This is an incredible price based on the amount of customization offered and in the end, you will have a bag that is completely unique, eco-friendly and at the lowest price possible.
Secure a Low Price by Purchasing High Quantities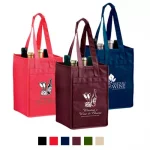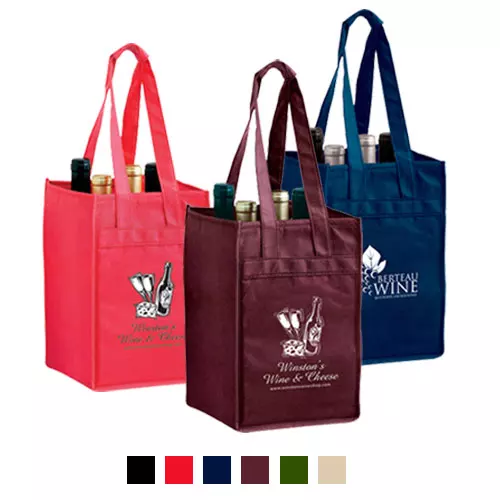 The more bags you order the lower the price per unit because when your bags are manufactured and printed, the same amount of set up work needs to be done whether we're making 100 bags or 1,000 bags. If you place a larger order we are able to spread out this expense over more bags so that brings the overall cost down. When considering what quantity to order, remember that reusable wine totes make great gifts or giveaways at corporate events and trade shows and you can also sell them in your storefront or website.
Ready to Create Your Wine Tote?
So now that you are armed with the tips and tricks to secure the lowest price on reusable wine totes, are you ready to place your order? Do you have questions about any of our bags or the design and ordering process? Or do you need a quote? Fill out a quote request form or get in touch with us and we'll get started today!
Tagged