How to Market Your Brand with Custom Grocery Bags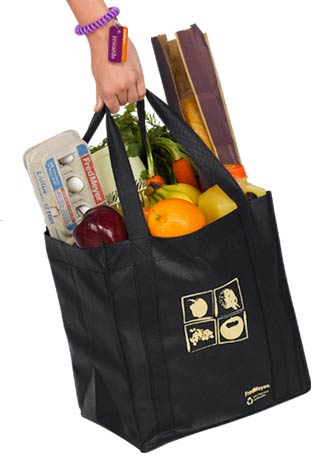 Use Your Custom Bags to Fill a Need
There is an ever-growing movement to ban disposable plastic shopping bags which means there is an increased need for reusable grocery bags. Creating a custom grocery bag to market your brand lets you distribute your branding message to your customers and potential customers alike, while also helping consumers adhere to laws preventing the use of disposable bags. Even in places that do not have plastic bag bans yet, there is still a raised consciousness about the need for reusable shopping bags, so your custom bag and your branding message will still be put into use and be put on display.
When a bag ban does take effect, shoppers have no choice but to stock up on reusable grocery bags and you can step in to fill their need. People can purchase bags, so you can most certainly design and create bags to sell, but you may want to consider creating bags to give away. In the weeks leading up a bag ban people will be grateful and appreciative for reusable bags.
Find Ways to Get Those Bags in Your Prospects Hands
Look for events or go ahead and plan your own event to distribute your custom designed grocery bags. Take advantage of social media to get the word out so people know where and when they can get their hands on your environmentally friendly bags. The gesture of giving the bags away will resonate with the people who take them and you will get off on the right foot as you establish your brand as environmentally aware, consciousness and proactive. By alleviating a shopper's need for reusable bags, you are positioning your brand in a favorable way and increasing your brand's exposure.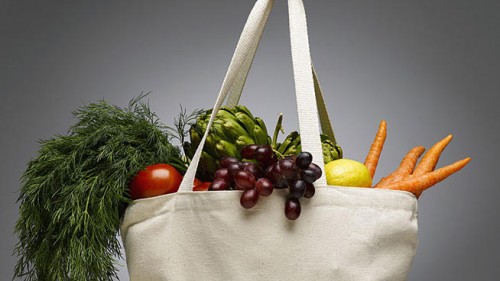 Get Creative and Design Something That Speaks to Your Customers
Bags from Factory Direct Promos really are custom. You can select the size and shape, materials, colors and more, so the end result is exactly what you want it to be. A completely custom bag is an opportunity to showcase your branding message and get your customers tuned in and informed about your company and the products and services you provide.
Do not be afraid to be bold and daring and create something that is eye-catching and one of a kind. We have a great staff that can help you find what you're looking for in a custom bag. Learn more about your options and how you can customize your reusable promotional shopping bags.
Tagged