Give the Gift of a Plastic-Free World This Holiday and Join the Plastic Bag Ban Movement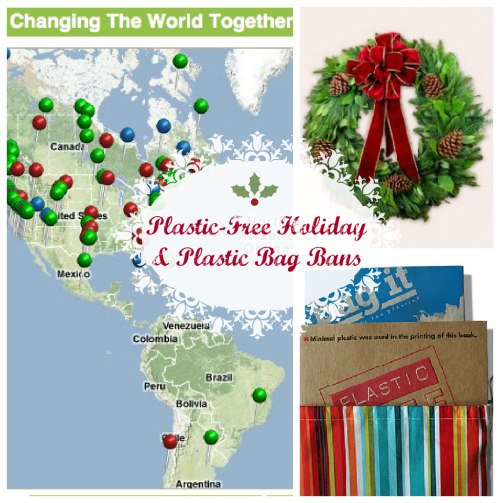 Come to The Holiday Blog Carnival and Join In The Plastic Bag Free Movement!
Factory Direct Promos is hosting a blog carnival to raise awareness about why it is important to use reusable bags. We are showcasing blog posts from 28 amazing and talented writers who took the time to share and discuss with their readers and us the environmental necessity of taking action and putting an end to the use of disposable plastic bags.
We are thrilled at the response and the turnout of really great and thought provoking posts we received. Please take some time to check out these incredible posts, and please take a moment to check out their other great, green living and working content while you're there visiting.
A Big Thank You from FDP to All of Our 2012 Holiday Bag Ban Blog Carnival Participants!  Thanks for Giving the Gift of a Plastic-Free World This Holiday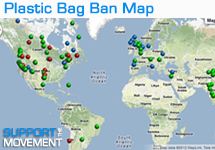 How to Get Involved in the Plastic Bag Free Movement
All of the posts above are part of the Factory Direct Promos Blog Carnival to explore the "why" behind bag bans, fees and using reusable bags, and all of the posts also feature our new bag ban map.
"I have known for a long time that I wanted to create a way for both consumers and business leaders to be able to really visualize the global plastic bag problem and learn about the stories behind the different solutions around the world. I think the map turned out great.  I want to thank all of the green bloggers for taking time to join us in the holiday blog carnival and helping us to bring awareness to the global plastic bag problem, offer solutions and inspiring and even funny stories and highlight our map. " –  Jason Tunick, CEO, Factory Direct Promos
Our interactive map tells the constantly changing stories behind the plastic bag movement that is going on all over the world. This is a great place to learn the how and why behind successful bag bans as well as the stories behind some not so successful bag bans.
These stories from the towns, counties, states and even countries that are working to pass bag bans or have successfully got a bag ban on the books are inspiring and informative. Our bag ban map is also a great online space for you to chime in with your own thoughts about the bag ban movement then share them on Facebook! We want to hear from you, so please share your thoughts and stories. You can even join the movement and grab your very own badge for your blog or website sidebar.

And Here's A Holiday Gift For You
As a thank you for taking time to check out some of the blog posts above and visit our interactive worldwide bag ban map, please feel free to use this coupon code for $25 toward any purchase on our site!
Happy holidays and thank you for your commitment to using a reusable bag!  Here's to an even greener 2013!
Photo Source: Lisa Sharp
*Some participants taking part in the blog carnival have earned a spot in a drawing for their very own seed business cards (or $100) as well as a $100 donation to the charity of the winner's choice.