How to Get the Most Benefit From Marketing with Promotional Tote Bags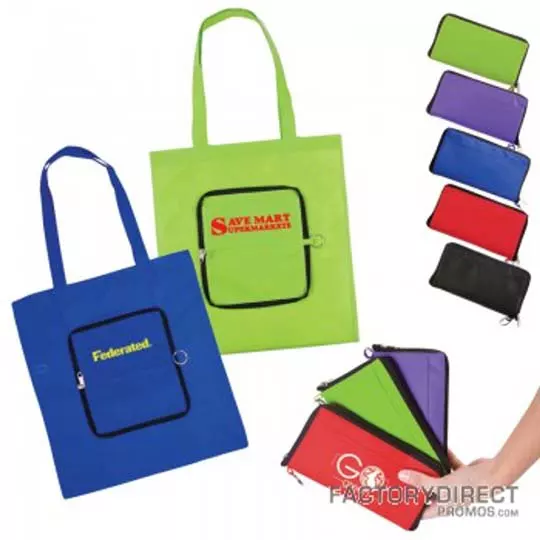 3 Reasons Promotional Tote Bags Are A MUST Have for Marketing!
Not many marketing investments deliver the rapport, value and eco-friendly benefits of promotional tote bags. This is a proven marketing tool that delivers results. If you are looking for a promotional product that will deliver for your brand, here's why you should create custom promotional tote bags.
Establish and Build Relationships

A good marketing item will serve as a reminder for your brand and make an impact. Promotional tote bags are an opportunity to connect with your customers in a meaningful way. Marketing tools that are useful, items your clients can use, show that your brand is thoughtful and aware of your customers.

You know what they want and need and you purposefully create promotional items that will appeal to them. Reusable promotional products are useful for your brand because the more a person uses them the more familiar and comfortable they become with the brand.

Custom branded reusable products also expand a brand's reach and allow you to build relationships across a larger network.

Promotional Tote Bags Deliver a Great Value

Reusable bags can last for up to 6 years, depending on how they are cared for and how often they are used. The longer a promotional item can be used the more exposure it will give your brand, and the more value it can give your brand.

In order to secure an even better value consider stocking up. The more reusable bags you order the lower the price per bag, so the better the deal and return on your investment over time.

Help the Planet

Promotional tote bags are good for the planet because they are reusable. Tote bags are also an eco-friendly choice because they are made from recycled or sustainable materials. If your brand works towards being eco-friendly, or if you have established environmental goals, reusable tote bags will stay true to your green beliefs.

Reusable bags are becoming increasing popular. An increase in laws banning or imposing fees on disposable bags, as well as a movement to go green are behind the demand and use of reusable bags. Promotional tote bags are a smart choice that will help the planet and your customers.
Get Started Creating Your Own Custom Promotional Tote Bags
There are lots of reasons why promotional tote bags are a must have for marketing. From creating relationships with customers, securing a great value, and the environmental benefits promotional tote bags have a lot going for them. Feel free to request our eco-friendly bag idea catalog to get some ideas for your branded, promotional tote bags .
Tagged