How Can Your Business Celebrate Plastic Free July?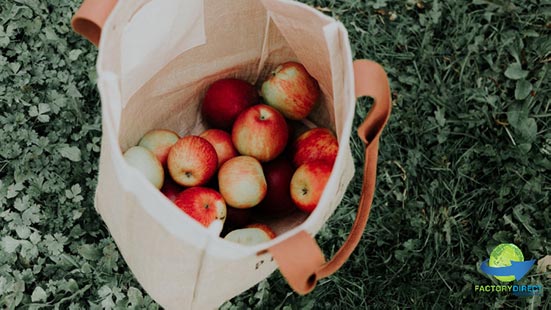 Help Your Customers Make a Difference and #GoReusableNow
July is upon us and that means long days, warm temperatures, and for many July also means sustainability.
Single-use plastic items provide a lot of conveniences while the items are in use, but after disposable plastics have fulfilled their purpose they can become a serious problem.
The Plastic Free July movement aims to address the plastic problem by encouraging people to make small changes, like using reusable bags.
Here is how your business can support your customers in going plastic-free while also growing your brand.
Go Plastic Free
Plastic Free July is a movement intended to help people reduce the amount of plastic waste generated.
Through outreach and education, people are able to understand why plastic is bad for the planet and identify ways they can help. The Plastic Free July community provides a wealth of ideas and suggestions regarding ways people can use less plastic.
Using less disposable plastic in favor of reusable alternatives can have a major impact in terms of helping communities and the planet.
How Your Brand Can Help
Disposable plastic shopping bags have a very low recycling rate. The majority of the single-use plastic bags handed out end up in landfills or as litter. Both of these outcomes carry serious environmental consequences.
Making the switch to reusable bags eliminates the use and resulting problems caused by single-use plastic bags.
Your business can make it easy for your customers to use less single-use plastic by handing out durable alternatives, like reusable shopping bags.
One reusable bag can replace thousands of single-use plastic bags which works out to a lot less trash and litter.
Build Your Brand
Less trash and litter is great for the planet, but reusable bags can also help your brand.
Custom reusable shopping bags will promote your brand by serving as a reminder of your business and also introducing your business to a wider audience.
A single promotional bag can generate 3,300 impressions during the course of its lifetime. This is a staggering number.
Plus, marketing with reusable bags delivers a great return on investment (ROI). The cost per impression of a bag that costs $5 works out to fractions of a cent. This enables you to really get the most out of your marketing budget while successfully growing your brand's recognition and helping the planet all at the same time.
And did you know that consumers are more likely to do business with a brand that gave them a custom reusable bag?
Handing out reusable bags shows consumers that your business is tuned into what customers want and need. Your brand is aware and ready to step in to help.
Let's Go Plastic Free
Plastic Free July is a great opportunity to learn more about the benefits of using less disposable plastic.
Creating custom reusable bags is a great way to support your customers in their efforts to use less plastic, while also having a positive impact on the planet and growing your brand.
We've been in the business of creating custom reusable bags for over a decade. During this time we have streamlined the process to save time and money and we're ready to help you create your very own custom reusable bags.
Shop our full line of reusable bags for your successful marketing!
Tagged