Eco-Friendly Ideas for Trade Shows to Make Your Next Exhibition Experience Greener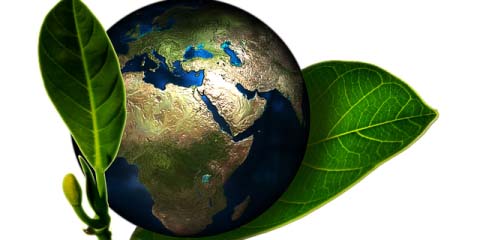 Looking for Ways to Exhibit Greener? Here Are 5 Eco-Friendly Ideas for Trade Shows!
I recently wrote a piece for TSNN about eco-friendly ideas for trade shows. Implementing eco-friendly strategies is a must if your company has established green objectives and goals, but even if your company does not take a stance on green issues, there is still a lot of value to going green at your next trade show.
Make Your Next Exhibition Experience Green! Here Are 5 Eco-Friendly Ideas for Your Next Trade Show
Promote Your Brand with Custom Reusable Bags. Reusable bags are very popular at trade shows, but if you take the time to design a custom bag with full-color printing you'll get your marketing message seen and help the planet by eliminating the need and use of single-use plastic bags.
Put a Recycling Bin in Your Booth. People just about always have something to toss in a recycling bin, but there isn't always a bin close by. Solve that problem by placing a recycling bin in your booth. You'll help the planet by making sure recyclables are kept out of the trash, while also helping out the folks who were going to stop by your booth anyway, and giving others a reason to drop by.
Create a Reusable Water Bottle Takeaway! One reusable water bottle can eliminate the use of thousands of disposable water bottles. When you promote your brand with a reusable water bottle, this item will reinforce your branding message with your customers and also get the word out to a wider audience.
Get Your Info Out There with a QR Code. If you print a QR code on a marketing piece or business card, you can give your customers a lot of pertinent information digitally without creating a paper trail. With one quick scan, they can have catalogs, contact info, ordering capability and more. This is especially helpful for people tight on time who may want to go over things on their own, outside of the show.
Take Order Via an App. By accepting orders via an app you eliminate the need of paper order forms, which can be messy and make it very real possible to introduce errors when info is manually entered from the order form into your database. Utilizing an ordering app also means you can get orders back to your office staff much more quickly, so work on order fulfillment can begin right away.
What Eco-Friendly Ideas for Trade Shows Do You Have to Share?
Do you have any eco-friendly ideas for trade shows you want to share? Are there any green methods that didn't make our list? Let us know if the comments, and if you have questions about designing a custom reusable bag or water bottle, get started designing your custom trade show bag or get in touch and we can walk you through the process and create a quote for you!
Tagged