Bottoms Up! Advertising Specialty Institute Says Eco-Friendly Drinkware Works to Market Your Brand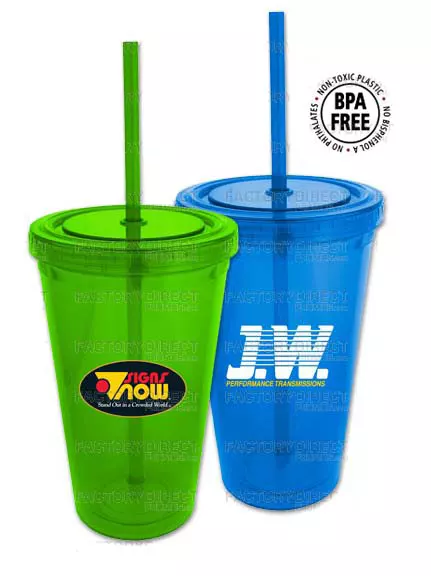 Eco-Friendly, Branded Drinkware Works to Increase Sales Says ASI Impression Study
There is definitely value to marketing your brand with a customized, promotional item, but if you're not sure what type of item to get, have you considered branded drinkware?  According to The 2014 ASI Impression Study, it's a pretty darn good way to market your brand. The ASI study outlined some compelling reasons why you might want to make your next custom promotional item, a branded mug or cup.
Eco-Friendly, Branded, Drinkware Gets the Word Out
From insulated mugs to water bottles and tumblers there are a lot of options when it comes to selecting promotional drinkware. Branded drinkware is almost like a mini billboard that people carry around. From morning tea or coffee in insulated travel mugs to water bottles at the gym and tumblers at work drinkware is really commonplace. By choosing the customize drinkware with your corporate branding and distribute to your customers you are not only giving your customers something they want and need (which they will appreciate), but you are also giving them something they will use.
The ASI research proves that when people use branded promotional items, they are aware of the company whose info is emblazoned on the item and this results in increased brand awareness and recognition. When people carry your branded cup they will share your branding info with everyone they encounter, effectively getting the word out about your brand.
The Facts Behind Promotional Eco-Friendly Drinkware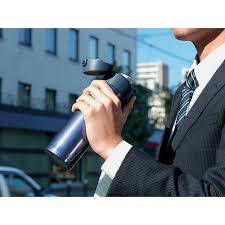 Respondents in the ASI study were asked how long they keep a promotional item. It turns out the average is about 7 months, and drinkware specifically is typically kept for about 7.5 months. Furthermore, 25 percent of U.S. consumers own eco promotional drinkware and half of these folks say these use their branded gear 2 – 3 times per week or more. That is a ton of exposure.
To make promotional drinkware even more enticing consider that consumers indicate they are more likely to do business with the advertiser on their promotional drinkware. Respondents in the Pacific lead the charge at 54 percent, with the West coming in a close second at 53 percent; the Southeast secured third with 47 percent, the Northeast and Southwest tied at 38 percent and the Midwest rounded out the listing at 30 percent. Simply giving someone a branded mug or tumbler means you are likely to convert that person to a loyal customer.
That Was Easy
As with any promotional product think about what your customers want and will use and what works with your branding. Once you've decided on the style of eco reusable drinkware, select the materials and colors to complete the look. If you have questions about the design process or you would like a quote, fill out a quote request on this page.
Tagged