What Is The California Recycle Initiative?

California Recycle Initiative Driving Eco-Change
Governor Jerry Brown has been working with the California Legislature to seriously up the green factor throughout the Golden State. The most notable effort undertaken has been the single-use plastic bag ban, which is on hold for the time being, but that's not the only ecological endeavor underway. The California Recycle Initiative aims to implement legislation at the state level that will drive reusability, thereby reducing the need for recycling, composting and source reduction of solid waste by 75 percent by the year 2020. The ultimate goal is to reduce reliance on landfills.
Collaboration in the Key to Success To California Recycle Initiative
The State has partnered with the Department of Resources Recycling and Recovery (CalRecycle) to evaluate existing policies and strategize new methods to divert waste from landfills and handle these materials in a better, more ecological manner. This is a logical approach to the issue because there is currently a lot of laws on the books at various levels of government in California that deal with waste stream management.
These existing laws and reforms have experienced different levels of success. By reviewing these issues individually, CalRecycle and their sister organizations can determine what, if anything is preventing these reforms from success, what changes could help improve the efforts of these reforms and what is the best way to implement these measures at a state level.
There is so much to be learned from all of the efforts that have been put forth, and with some adjustments to these existing policies and additional laws to fill in any gaps California will be in a position to meet their very ambitious goal. CalRecycle also works hard to keep everyone in the know, so stakeholders and the public alike can follow the progress being made. This transparency is put into practice through workshops and open communication.
Milestones on the Path to Waste Reduction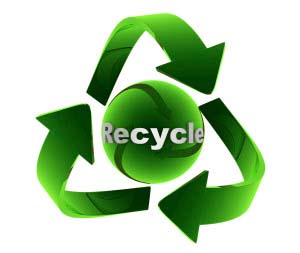 Like any good plan CalRecycle has established areas of focus and identified the solutions and next steps. Below are the top six concepts.
Organic materials safely biodegrade and should be kept out of landfills.
The Beverage Container Recycling Program has greatly increased recycling rates, and with additional reform this measure could be even more successful.
Improve the Recycling/Manufacturing Infrastructure: Permitting/Compliance Assistance and Financing.
Look into new models for funding of Material Management Programs at the state and local levels.
Looks for ways to promote the state taking possession of post-consumer recycled content products.
Promote extended producer responsibility.
Bright Future in the Golden State
California has long been a trendsetter when it comes to working towards environmental policy and their recycle initiative is proof positive of Governor Jerry Brown's and the State Legislature's commitment to getting green laws in place. We wish California all the best as they work towards their goal of 75 percent recycling, composting and source reduction of solid waste by 2020.