Affordable Marketing Ideas for Small Businesses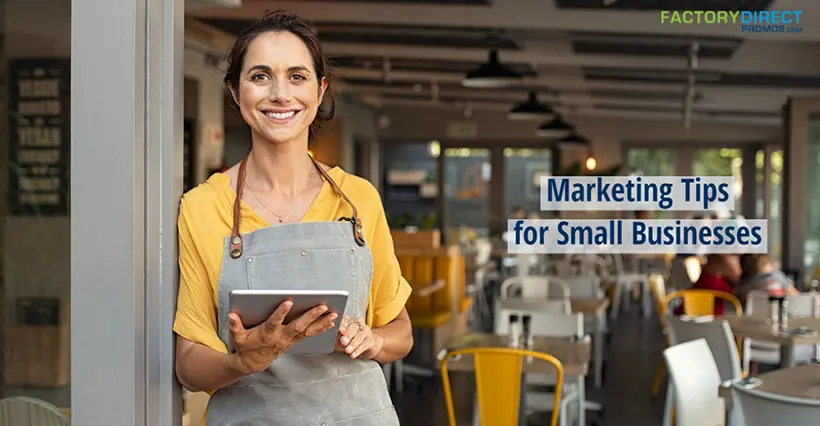 Connecting with customers is important for all businesses, but it can sometimes be more of a challenge for small businesses. How you spend your marketing budget matters, and making smart choices that provide a good return on investment is essential. Here are some affordable marketing tips for small businesses that will make the most of your budget and deliver meaningful results.
Choose Promotional Products
Promotional products are a cost-effective way to connect with customers and keep your brand relevant. Daily-use items like reusable bags, pens, and notepads are handy and likely to get plenty of use. These items can easily be customized with your branding info, so your customers will think about your business every time they reach for your branded item.
Custom promotional products are a great way to stretch a marketing budget. Reusable items can provide thousands of impressions during their lifetime. Each impression will cost fractions of a penny. The entire cost of promotional products is paid upfront, but these items will continue to support your brand for years.
Direct Mail
Email and social media make it easy to connect with customers, but receiving an item in the mail is unique and memorable. Direct mailers are not as necessary as they once were, but they still provide value and leave an impression. Save direct mail pieces for special events to help them stand out even more.
Make a direct mail item even more memorable by using seed paper. A seed paper postcard can relay a coupon code or details about an event, and it can then be planted. Wildflower seeds embedded in the paper will sprout and give customers even more of a reason to remember your brand.
Tie It Together with QR Codes
Custom promotional products are a meaningful way to connect with customers, but keep the conversation going with a unique QR code. Include a QR code in your artwork, and we can print it on your reusable shopping bags, water bottles, or direct mailer. Incentivize users to scan the code by linking it to your website or a specific landing page with helpful information, like a coupon code, a sneak peek of a product release, a daily menu, or any other helpful or interesting information. Let customers know that they need your promotional item to get the QR code, so they can get the information by scanning it.
QR codes are fun and engaging, and they're an easy way to build rapport with customers and keep them thinking about and interacting with your brand.
Grow Your Small Business
Marketing is an important and necessary business expense, but spending your budget wisely can deliver long-lasting results. Promotional products are a smart use of a marketing budget, especially for small businesses, because they provide value and create a direct connection with customers.
We've been helping our customers create custom, reusable promotional products for years, and we want to help you, too! Call us at 866-222-0949 or shop our full line of eco-friendly promotional items and get your custom quote.
Tagged