How to Use Eco Tactics to Increase Brand Recognition at Trade Shows and Beyond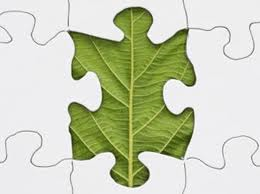 Eco Tactics to Increase Brand Recognition with Trade Show Giveaways
Trade shows are a great opportunity to meet and get to know your clients and vendors and forge a rapport with prospective contacts. Once you make contact with people at a trade show you need to lay the ground work to keep the relationship moving forward, and custom eco-friendly reusable products are a great way to increase brand recognition at a trade show and long after the event is over. In case you missed it, I recently wrote a post for TSNN about how to utilize eco tactics to increase brand recognition with trade show giveaways and I have recapped below.
Get an Amazing Return on Your Investment
A reusable product will remind your customers of your brand potentially for years after the trade show is over. The lifespan of a custom reusable product depends on the type of product you choose and the materials it is constructed from, as well as how often your customers use the item.
Typically, a branded recycled pen should last maybe a year, a reusable bag should last 3 – 5 years and stainless-steel water bottles will last pretty much forever. Oftentimes the higher the quantity you purchase the lower the price per unit, so for only a couple dollars per item you can design a completely custom product that will spread and reinforce your branding message for a long time to come.
Create Something Custom That Best Fits Your Brand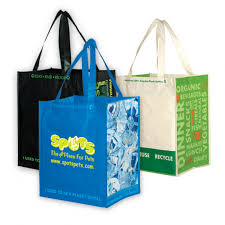 In order for a reusable product to really hit the mark, you need something that appeals to your customers and fills a need. The more useful your custom branded product is, the more often your customers will use it so take the time to think through the product and the design.
You can make your promotional item eco by using recycled or sustainable materials. Cotton, bamboo, jute and wood are examples of sustainable materials which can be planted, grown and harvested again and again. These are natural products that are biodegradable, which means they will safely breakdown. If you decide to go with a reusable promo product made from recycled materials you can choose from plastic, paper or metal. The key is to research what your customers want and need and find the material that aligns with your company's green goals.
Put Your Branded Eco Promotional Products to Work for You
A customized branded product is essentially a mobile billboard that your customers will carry around and spread your marketing message. The words and imagery emblazoned on your marketing product will give your customers a clear message about your brand, but simply by choosing a reusable product and the eco materials you choose for your product also speak to your company and your stance on environmental issues.
Tagged