5 Ways to Increase Brand Recognition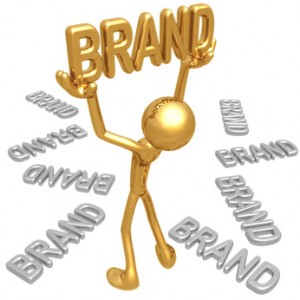 Getting Your Brand Noticed Doesn't Have to Be Hard
Brand recognition is a measure of the percentage of your target demographic that is aware of your brand. The logic is straightforward: the more of your ideal demographic that is aware of your brand, the more business will be directed your way. Getting your brand out there and getting noticed can seem like an imposing task, but it doesn't have to be hard.  A few key steps can help you increase your brand recognition, and by default, your customer base and sales.
Prominently Display Your Brand on Your Product
Use large, easy-to-read fonts so people can identify your brand and internalize your message at a glance. Be clear and concise with any slogans or phrasing. You don't want customers to have to think about your message and try to figure out what you're about.
Use Your Advertising Dollars Wisely
Once you have identified your demographic, advertise where they are most likely to be. Use billboards to reach prospects if that is where your customers are or purchase ad space in trade magazines. If there are websites that cater to your demographic get some ads on those sites to showcase your product or services. Track the conversion, or success of your advertising efforts. If magazine ads aren't doing it, stop investing in a lost cause and direct your efforts elsewhere. Likewise, if you are not seeing success advertising on a specific website, consider trying a different website that may be a better fit.
Be Social
Create Facebook, Twitter or LinkedIn accounts and interact with people who post. Ask questions to get people talking and posting and increase traffic on your page or link to interesting and relevant news stories or current events that relate to your business. Consider creating accounts on several social media sites, so you can reach both the die-hard Facebook users and those who are exclusive to Twitter.
There are tons of social media sites, so while Facebook, Twitter  and LinkedIn are great place to start but don't rule out other sites like YouTube and Pinterest. There may be a niche site that is a great fit based on your product or service, so surf the web and Google community sites in your niche. Make sure you read and abide by the rules and regulations of any social media sites you create an account with or you may lose the opportunity to use that network.
Get Blogging
Spread your ideas and concepts, educate and inform through a blog on your website. A blog is a great platform to talk directly to your customers and clients and Google crawls them frequently for updated content which is beneficial for your search engine optimization (SEO). Let potential clients know when you have a new release or product coming out or when there is a movement or law in the works that has a bearing on your work.
Use your blog to outline and explain your company values and key issues you believe in – this will help personalize and familiarize people with your brand. Link your blog posts to your social media accounts to bring readers to your website and help generate traffic.
Use Environmentally Friendly Reusable Products as Promotional Tools to Increase Brand Recognition and Sales
People always have a need pens, removable flash drives, travel mugs and reusable grocery bags. Since people are going to use these products anyway, you might as well make them aware of your brand by having your logo or a branding message imprinted on these items.  Selecting products that are eco-friendly lets your customers know that your brand is aligned with environmental stewardship and is actually doing something to lessen your carbon impact.
Hand out custom promotional gear at trade shows or give it away as gifts for the holidays and every time your clients take their coffee in the mug that bears your logo, or carries their groceries home in a bag that is emblazoned with your branding message, they will think of your company and your logo will begin to become familiar and recognizable.
Once you take these steps to increase brand recognition, you will increase sales.  Contact us today and get started!
Photo Source: Brand Reputation
Tagged