9 Seed Paper Marketing Ideas for 2020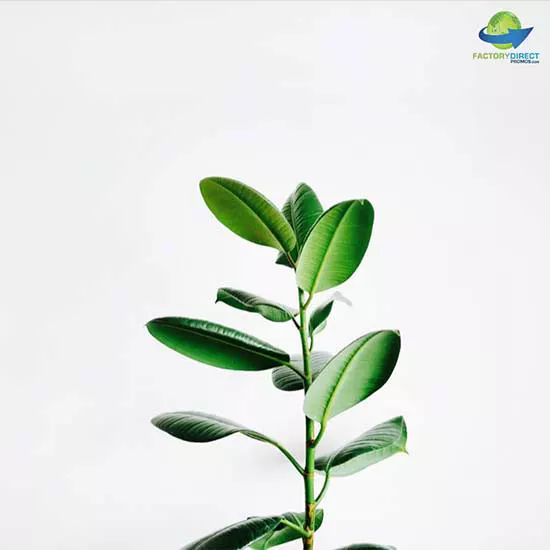 Grow Green in the New Year
Brochures, business cards and other forms of printed materials are a necessity of marketing, but an effective way to make sure your materials stand apart from the rest is by utilizing seed paper. There are so many ways you can use seed paper for marketing and each and every one of these ways is effective, memorable and eco-friendly. Here are 9 seed paper marketing ideas for 2020.
1. Eco Life Promo Planter
Appeal to your green-thumbed customers with the eco life promo planter. Select the plant type (forget-me-nots, pansies, impatients, poppies, basil, chives, parsley, and thyme) and those seeds along with a planter are sent. You can customize the packaging sleeve with your business information to get your info out there.
Your customers can plant the seeds in the planter and when the plants are big enough, the planter can be transferred to a garden bed. The planter is made from rice hull and corn husk, so it is biodegradable and will safely breakdown.
2. Folding Seed Cards
Say it with seed paper next time you need to send a greeting card. These folding seed cards include one-sided printed, so you can print your branding information on the front and hand write a personal note on the inside, or you can print on the front and interior (additional fees may apply). A slot on the front of the card fits a die-cut seed paper shape, which can be planted for a leafy reminder of your business.
3. Mini Seed Bookmarks
We can print your custom artwork on these bookmarks and insert a seed paper shape in the slot near the top. This is a great way to incorporate seed paper while still having something with your information printed on it that your customers can retain.
4. Mini Seed Cards
These mini seed cards measure 2.5″ wide by 3″ high and can accommodate a die-cut piece of seed paper. Print your custom artwork on the front and back of the card to relay your info which your customers will associate with the plants that grow after they plant the seed paper insert.
These business cards come in the standard 3.5″ wide by 2″ high size and they're printed entirely on seed paper. After your customers upload your contact info they can plant the card and enjoy the plants that grow. The experience of planting the cards and growing the plants will stand out and, because of that, your customers will always remember your business.
6. Seed Mini Gift Packs
These packs include a card that accepts full-color printing and a die-cut seed paper shape. Your customers can hold on to the card, which is made from recycled content but plant the seed paper shape. This way they can reference the card for any handy info, while still enjoying the plants that will grow from the seed paper.
7. Seed Paper
Get creative with these full sheets of seed paper. These standard-sized sheets measure 8.5″ x 11″ and come in a variety of colors. You can even choose from custom seed mixes. Create brochures or other handouts or anything else that will bring your vision to life.
8. Seed Shape Packs
Die-cut seed paper shapes are a memorable marketing tool that is sure to stand out. These seed shape packs are available in a variety of colors and shapes, including custom shapes. Each pack is available in 3- or 6-packs of seed paper shapes. The packs include an info card and are packed in corn-based cello bags.
9. Seed Postcards
Go green with your mailers with these seed paper postcards. These postcards measure 3.95″ wide x 5.20″ high. Printing on one side is included, however, these cards do support printing on both sides. You can also hand write a personal message to your customers on the blank side. The recycled content cards are embedded with seeds that will sprout when planted, leaving a lasting impression of your business.
Let's Get Started
Seed paper in any form helps marketing materials stand out and creates a positive association between your customers and your brand. All of these seed paper marketing items are unique and will set your brand apart from the rest. Are you ready to do this? Reach out and we can help you create your very own seed paper marketing items for 2020!
Tagged