6 Uses for Reusable Shopping Bags That Help You and the Planet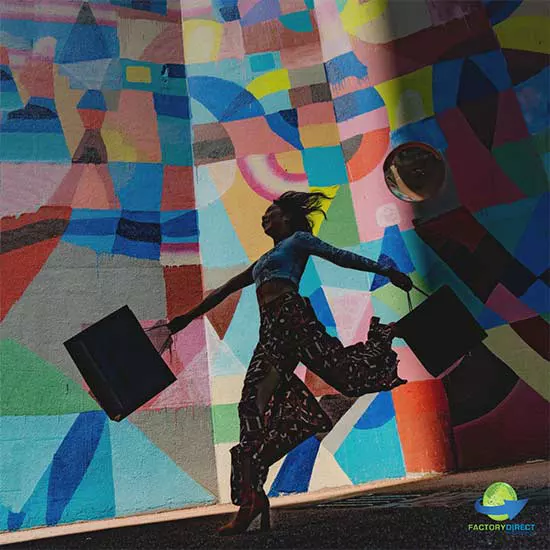 Making the Most of Your Reusable Bags
Reusable bags are just about everywhere and it's hard not to collect them. If you've started to accumulate a bunch of reusable shopping bags and you're trying to figure out how to use them, then we've got you covered. Reusable shopping bags can be used for just about anything. Check out ingenious these ideas to use reusable shopping bags.
1. Shopping Bags
The most obvious use of reusable shopping bags is to use them for shopping. Most people typically associate reusable bags with grocery shopping. While reusable shopping bags are certainly great for hitting up the supermarket or a farmer's market, don't forget to grab them when heading to a mall, outlet, or just about any type of store.
2. Gym or Beach Bag
A reusable shopping bag fills in nicely anytime you need to bring a change of clothes. Whether you're heading to the gym or if you plan to fit in a quick workout during your lunch break. If you need to head out to an event as soon as you get out of work, but you want to change before arriving at your destination, or even if you plan to take a trip to the beach. Toss your clothing in a reusable bag and take everything to go.
3. Travel Bag
Reusable shopping bags also make great travel bags. If you need an impromptu carry-on bag or if you want to easily round up snacks or games to keep your family busy before an extended car trip then a reusable shopping bag provides a solution.
4. Stay Organized
Reusable shopping bags are definitely great for use on the go, but you can also use them at home. Organize an overflowing closet with a few reusable bags. Simply sort similar items into each bag, hang from a hook or loop the handles around a hanger to ensure quick retrieval when you need a specific item. For instance, organize cold-weather gear in an entryway closet into a different reusable bag for each family member.
You can also use this hack to sort your laundry or organize your garage or shed. Throw work gloves, trowels, and other gardening gear into a reusable bag. Organize extension cords into one bag or paintbrushes, stirs, and edging tape into another. Reusable bags make it easy to clean up an area, stay organized, and carry gear where ever you plan to work.
5. Carry Important Documents to an Impeachment Hearing
Another way to find a use for any extra reusable shopping bags you have laying around is to use them to round up important legal documents. That's what Steve Castor did when he recently attended the impeachment hearings with what is now being called the Steve Castor bag. The durable construction of reusable bags makes them great for carrying binders and other items for work. The dual handles can easily and comfortably slip over a shoulder for hands-free carrying.
6. Eco-Friendly Promotional Products
The reusable design makes these bags excellent eco-friendly promotional products. If you have a business it is worth considering marketing with customized reusable shopping bags. As people use your branded bags your marketing message will be on display. Your customers will become more familiar with your branding info, and they will also pass your branding information on to everyone they encounter while carrying your bag.
How Do You Use Reusable Shopping Bags?
The uses for reusable shopping bags are pretty much endless. Reusable shopping bags are versatile by nature and make easy work of rounding up and carrying anything that will fit inside of these bags. Reusable bags also make excellent and highly visible marketing tools. How do you use your reusable shopping bags? Do you want to learn more about how reusable bags can grow your brand? Design your own reusable shopping bags and we will reach out with your customized quote!
Tagged