5 Types of Promotional Bags for Trade Show Marketing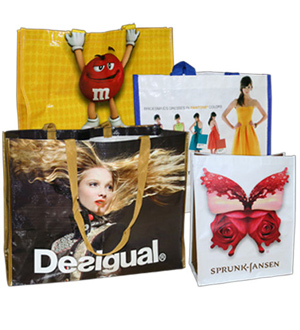 Make a Splash at Your Next Trade Show With Promotional Bags
While walking the floors of a trade show, you will almost certainly see a number of attendees toting promotional bags. This is for a good reason. They act as walking billboards so their mobile message stays top of mind and generates more brand impressions (5,700+) in the U.S. than any other type of promotional item.
Businesses hand out bags with their printed logos during trade shows to generate leads, promote brand awareness and foster positive impressions. But, what types of trade show bags should marketers hand out to extend brand visibility beyond the exhibit hall?
We've put together a list of bags that are designed to aid marketers in their journey towards generating trade show marketing ROI.
Final Thoughts
There are a number of different trade show bag options that can wow your audience and help you stand out from the competition. Custom bags, wine totes, cooler bags, drawstring bags, and messenger bags are just some of the choices that can increase your brand visibility and reputation.
Regardless of which bag you choose, studies show that the majority of consumers pick up promotional products (like reusable bags) at trade shows and use them long after they leave the exhibit hall. Promotional bags are an effective way to attract attention and maintain constant exposure over a long period of time.
If you're still trying to decide which bag is right for your next trade show, reach out to Factory Direct Promos today and bring your brand to the next level.
Tagged