3 Tips for Greener Travel
3 Ways to Travel Green and Sustainably
When you're in your day-to-day routine you can easily keep up with your green practices and even when you travel there is no reason to let it upset your green routine. When you travel, you can stick to your green practices and make sustainable choices whenever possible. Here are a few tips for green traveling that will help the planet and allow you to relax knowing that you've done your part.
3 Tips for Greener Travel
1. Consider Alternate Methods of Transportation – Depending on your destination, flying may be the best option or driving may be the most practical. If you plan to drive but you don't want to take your gas guzzler, look into renting a hybrid or electric car. The expense of renting will be offset by the savings from fewer trips to the pump and you'll save your vehicle from the added wear and tear of a long trip. This is also a great way to see if a more efficient vehicle is a good fit for you long term. If driving isn't for you, consider taking a train. Travel by train can be a great way to get where you need to go without creating a big carbon footprint. Train tickets are often really affordable, Wi-Fi is usually free and you don't have the hassle of driving and navigating. You and your family can chat, play games, read and just enjoy one another's company. Ultimately you need to find a travel method that fits your budget and allows you to safely and easily reach your destination, but if you can meet those goals and travel in a more green manner all the better.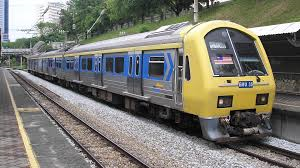 2. Check In to Green Hotels – If you need to book a hotel, try to direct your business to an establishment that shares your green sensibilities. Green hotels are environmentally friendly hotels that strive to save water, energy and reduce waste through their business practices. Small things like using energy efficient LED lights and not changing the sheets each night if you're staying for multiple days can add up and make a difference. Larger efforts like installing energy efficient HVAC systems and building with recycled and sustainable materials are all ways a hotel can also be green. When you stay at a green hotel you are again reducing your carbon footprint and reinforcing the hotel owner's decision to make the green choices they do.
3. Don't Forget to Pack Your Reusable Bags and Water Bottles – Just like when you're at home and running errands or going to work, make sure to take your reusable bags and reusable water bottles when you head out of town. Disposable plastic bag bans are popping up all over so when you bring your own reusable bag you don't need to worry about what the law is where you're visiting since you're prepared. Much how bringing a reusable bag or two is just a handy idea when traveling, bringing a reusable water bottle will let you stay hydrated while reducing the need to purchase single use water bottles. Not only will you save money, but you'll also minimize your carbon footprint and do right by the planet.
You work hard to make green choices and live sustainably, so make sure you keep at it when vacationing and traveling for work or play. Small choices can

really add up. Maybe you'll have to alter your plans slightly to stay at a hotel with similar goals and if you decide to take the train you might have to leave a little earlier or later than you would prefer, but these decisions will help the environment and give you the pride in knowing you are doing your part.
By the way, what do you find tough about keeping up your green routine when you travel?
PS – If you liked this post, please consider sharing it on your business or personal blog or via social media with the buttons above.
Photos
• www.holdinholden.com (Beach)
• www.commons.wikimedia.org (Train)
• www.shape.com (reusable water bottle)
Tagged