What YOUR Business Needs to Know About the Delaware Bag Ban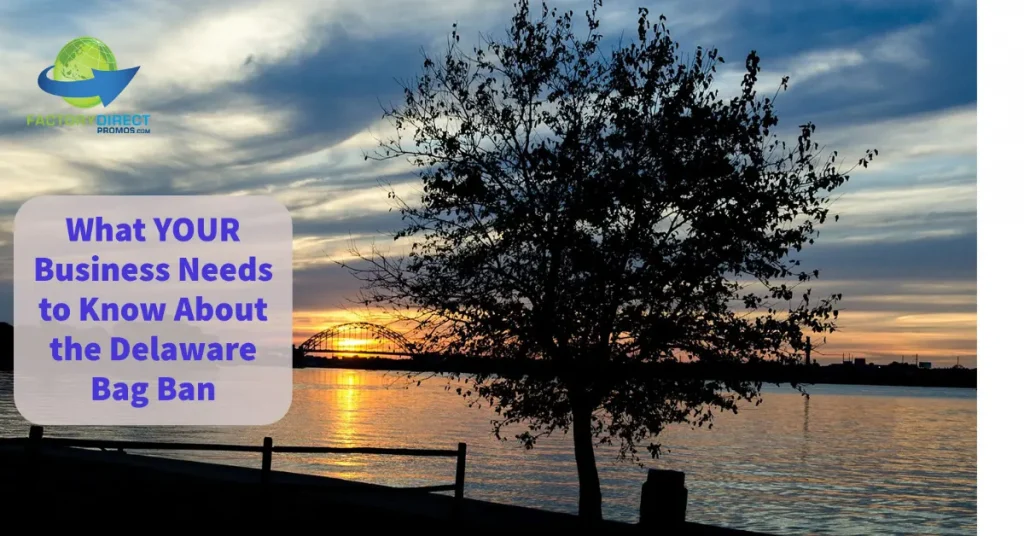 How to #GoReusableNow
Delaware recently implemented a state-wide disposable plastic bag ban. This is great news for the environment. Plastic bags contribute to litter and trash and can have a seriously damaging impact on the environment.
Plastic bag bans also have a serious impact on businesses and shoppers.
Find out what your business needs to know about the Delaware bag ban.
Plastic Bag Ban Movement
Delaware is a relative newcomer to the bag ban movement.
Single-use plastic bag bans have been cropping up all over the U.S. (and the world) for many years.
We have been tracking the bag ban movement pretty much from the start on our bag ban map. This resource tracks efforts to reduce the use of single-use plastic bags through various measures.
Key Points of Delaware's Plastic Bag Ban
The bag ban in Delaware became effective on January 1, 2021.
Despite concerns about COVID-19 delaying the start date, the ban began on time as intended.
The motivation behind Delaware's bag ban is multifaceted. The main objectives behind Delaware's plastic bag ban include:
Reduction of litter
Save landfill space
Improve recycling efforts
Improve efficiency at recycling facilities
How Your Business Can Help
Plastic bag bans create a need for reusable shopping bags.
Custom reusable shopping bags are a great way to help your customers adjust to the ban while also promoting your business. When your customers carry your branded bags they will be able to do their shopping while still adhering to the ban and also promoting your business.
The Delaware bag ban is an adjustment for shoppers, but we can help ease this transition.
We have covered the Delaware bag ban before and we want to give specific information that is helpful to businesses in Delaware.
Two Ways to Order
We understand that you're busy, so we make it easy to order custom reusable bags based on what you ultimately need.
Our in-stock selection of bags are already assembled and ready to be customized with your logo and artwork. This means we can quickly turn around your order and you can have your custom bags in no time. Our in-stock ordering is ideal if you need a small quantity or if you have a tight deadline.
If you have more time to spare or if you need a large quantity of bags then you may want to consider our bulk or custom ordering option. In this instance, your custom bags will be made to order.
You can take advantage of greater customization, so if you want to change the design of your bags that is completely possible.
You can adjust the size, change the length of the handles, add pockets or anything else that makes the bags look and function just the way you want.
We Are Here to Help
We are one of the largest bag manufacturers and because of this, we have learned how to streamline the entire process.
We sell in quantities from 250 to the millions, so however many reusable bags you need – we can help. We work with many leading brands, including American Express, Bank of America, Carnival Cruise Lines, Pepsi, The Home Depot, Whole Foods, and more. From this experience, we have learned how to best serve our clients and make the entire process easy.
Place Your Order Now
We have been helping our customers create custom reusable shopping bags for just over 10 years.
We are ISO certified and we are passionate about helping the planet and helping you help your customers. We are available to answer any questions you may have so you can create completely custom bags that will help increase awareness around your brand.
Tagged