What Reusable Bag Material Is Right for Your Brand?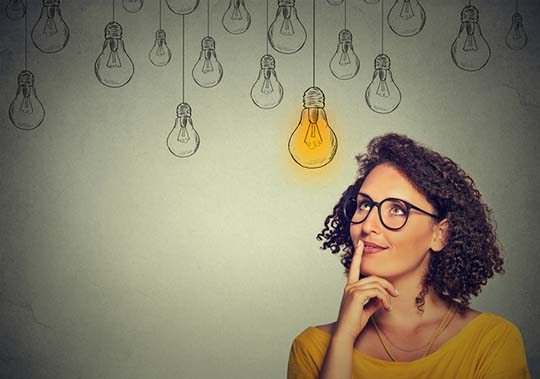 Select the Best Material for Your Customers
There are a multitude of material options you can choose from when customizing reusable bags. These materials are all eco-friendly and come standard with a handful of unique qualities. When customizing your bags, it's critical to identify the right material for your brand, marketing initiative, and the demographic you will be targeting. Usually, these three avenues intersect and the correct material becomes apparent.
In an effort to answer the question of which reusable bag material is right for your brand, we will explore three unique groups of people that are common reusable bag users and have something to gain when the proper selection is made.
The Person Who's Always On The Move

Everybody has that one person in their life that's always on the move. Whether they are traveling for work, training for that next marathon, or looking to join a recreational softball league, sitting on the couch just isn't an appealing option for them. A reusable bag that can fit all of their needs could have a positive effect on this type of person's day-to-day life, and your brand will be there each step of the way.

Custom drawstring bags are made from RPET, a material that's comprised of recycled plastic. By opting to go with this option, you can market your brand in an eco-friendly way because it gives a new use and new function to materials that would otherwise have an adverse impact on the environment. In the hands of someone who is constantly on the move, this type of reusable bag would have the potential to reach a wide variety of people. Whenever your customer sets out to take on the day, their drawstring bag will spread your brand's message in an eco-friendly fashion.

A World Traveler

Biodegradable bags could serve as an ideal travel companion for those with an affinity for exploration. There are a variety material options that can be used to create these types of bags, such as bamboo, canvas, cotton, and jute. Designed to withstand years of use, these bags are perfect for customers to take with them on their next road trip or out-of-country excursion. They will be able to go to new places with a little piece of home holding all of their belongings, both old and new. Whether it's shopping on the streets of Italy or taking a ride to the coast for a beach day, a biodegradable bag made of bamboo, canvas, cotton, or jute would fit right in.

A benefit of these materials being biodegradable is that when they reach the end of their road, the bag can be safely disposed of by the customer. Repeated use allows the bag to create impressions wherever it goes.

Heads of the Household

Whether it's grocery shopping, a neighborhood cookout, or a youth soccer game, the non-woven polypropylene material can make everything a little easier. Customers will carry your brand on their reusable bag each time they leave the house.

Non-woven polypropylene bags are made of recycled plastic. This material is durable, reliable, and versatile, which are crucial qualities for any family product. A proper reusable bag can serve a multitude of purposes because running a household is a lot like running a business – there is a list of things that need to get done, and a reusable bag made from non-woven polypropylene can assist in taking care of them. This can include completing chores around the house. Not only are they eco-friendly, but they are easy to clean as well. Reappropriating non-woven polypropylene bags to fulfill any recycling needs is just one way to take full advantage their potential.
The Bottom Line
Different types of reusable bag materials offer unique values for each potential customer. All of our reusable bag materials are eco-friendly and they can be used to make great tote bags. When you identify the purpose of your marketing initiative, choose the material and style that will carry your brand's message.
Once you find the ideal material for your custom reusable bags, we can help you design the ideal promotional product for your brand. Contact us and get started today.
Tagged