What Kinds of Custom Shopping Bags Do Consumers REALLY Want?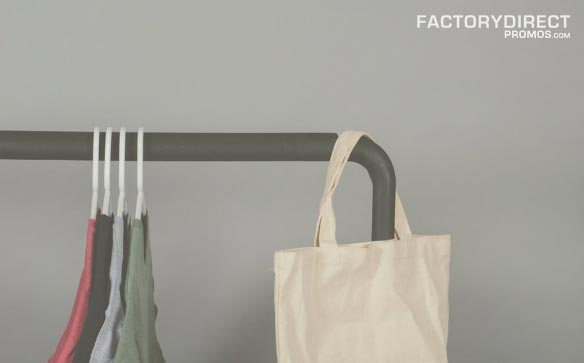 Understanding Consumer Preferences in Shopping Bags
Promotional marketing works, but only if you select an item that appeals to your customers. Custom reusable shopping bags are in demand partly due to awareness of the environmental benefits of going green, but also in response to an increase in single-use plastic bag bans.
A recent study by our friends at Two Sides North America designed to better understand what consumers think about packaging helps explain how consumers feel about shopping bags.
This data shows what most consumers look for in a reusable shopping bag and this can be very useful information as you select and design your retail or custom promotional bags.
Find out what types of bags people want so you can design the ideal reusable bag for your brand.
Give Consumers What The Reusable Shopping Bags They Want!
Consumers are more aware than ever of the significance of packaging and the impact these materials will have after they have fulfilled their purpose.
The desire to use less packaging or sustainable packaging is driving consumer behavior in many instances.
More than half of the respondents in the Two Sides' study we mentioned above (57%) indicated they are actively trying to reduce the use of plastic packaging.
Many consumers (36%) indicated they would make an effort not to work with a retailer that is not actively working to reduce their use of non-recyclable plastic packaging.
The study also showed that 44% of respondents support taxing non-recyclable packaging in an effort to discourage its use.
These figures point to the value of reusable shopping bags.
Consumers do not want single-use plastic bags. If you have a retail business you can support your customers by providing disposable plastic bag alternatives. If you work in a non-retail industry you can still support your customers by distributing reusable bags as promotional products.
Reusable bags fulfill a need that many consumers currently have.
The Study Says…Material Matters
According to the study, it turns out that most consumers like biodegradable bags, like cotton or canvas which are considered high-quality and durable.
These are great traits in reusable shopping bags but also great for promotional products. Consumers will feel like they are doing right by the planet and staying true to their beliefs while also promoting your brand.
Consumers also ranked paper bags as an environmentally-friendly packaging option due to the likelihood of the bags being made from recycled content and the ease of recyclability.
Kraft recycled paper bags fit these requirements and can easily be customized to represent your business.
Place Your Order! We Make It Easy
There are two ways you can order your custom bags. You can select our in-stock selection or you can order from our custom/bulk selection.
Our in-stock bags are premade. You select the style and size and we will print your artwork on these existing bags. In-stock ordering is ideal if you quickly need your order.
Our custom/bulk ordering allows for greater flexibility with the design of your bag.
You can alter the design of any of our reusable bags. So if you want to add a pocket or change the length of the handles or anything else we can make that happen.
Our bulk order also supports larger orders. Sometimes, our in-stock selection is limited, but if you order in bulk we can make all of your bags to order.
Certified Reusable Bags
Reducing the use of single-use plastic is definitely important when it comes to creating custom reusable bags, but the quality of the reusable bag also matters.
Many of our reusable shopping bags are certified reusable. This means these bags are designed and constructed to handle regular use.
Your customers can confidently use our certified reusable bags again and again in their efforts to use less disposable plastic.
Certified reusable bags will also effectively promote your business.
Create Your Ideal Shopping Bag
We have been helping our customers create reusable shopping bags that help promote their businesses while also reducing single-use waste for over 10 years.
We are available to help if you have questions about any of our bags or the process. If you are ready to get started, you can design your own custom shopping bags for marketing or retail.
Tagged