What Is The Purpose Driven Business And Why Should You Care?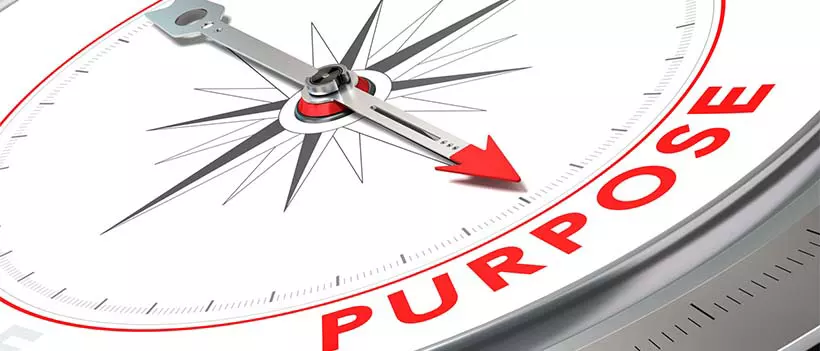 Part 1 – What Is A Purpose Driven Business And Why Should You Care?
For a long time, success in most business arenas has been interpreted as profit and that makes perfect sense. There has even been a prevailing notion that integrating purpose into business would detract from the success, i.e. profit, of the business. Lately, there has been a shift to incorporate a social good or purpose. From businesses just starting out, to seasoned pros, a lot of people are looking to position their brand to lead change. In a special 5 part series on the purpose driven business, we will look at the purpose driven business from the inside out, and learn what this culture looks like.
Purpose Helps More Than the Bottom Line
From enacting environmental change or encouraging social improvements, each business can identify their own issue to champion. Even if separate businesses identify the same purpose they will most likely recognize different goals to hit along the way to integrating purpose into their business plan. A post by Arrianna Huffington breaks down how the trend of merging purpose and profit is gaining momentum.
Finding Purpose in Business
Profit is most certainly important and a very necessary component of success. Integrating purpose can take your business to the next level. Businesses that strive to achieve social good have higher levels of employee engagement and retention. Customers that agree with the good enacted by businesses are more likely to be loyal to a brand.
To help establish a purpose, many businesses are adding a purpose, or vision statement alongside their mission statements. A mission statement defines the critical process and level of performance and is really a tic list of your goals. A purpose statement expands on what a company wants to be in the future; it is the reason you are in business to start.
Bringing Our Vision to Life
Here at Factory Direct Promos, we think our purpose as a company is very clear – to help businesses and municipalities help make the world a greener place through replacing single-use plastic bags with reusable bags. We take this so seriously that we have created a plastic bag ban map. Plastic bags cause a lot of environmental harm and use up valuable resources that cannot be replaced. Our purpose is to mitigate these problems by offering a much more viable alternative. From our design team, to our owners, we have a clearly defined purpose and it drives all of us.
Exploring What Makes a Purpose Driven Business
We are very excited to kick off this series, which will include five installments. Coming up we will have posts about the Benefits of Purpose Driven Business, Millennials and the Purpose Driven Business, How to be a Purpose Driven Business Leader and How to Become a Purpose Driven Business. Stayed tuned for the rest of this series and use the comments section to let us know if you have questions or to start a conversation about how you incorporate purpose into your business.
Tagged