Millennials and The Purpose Driven Business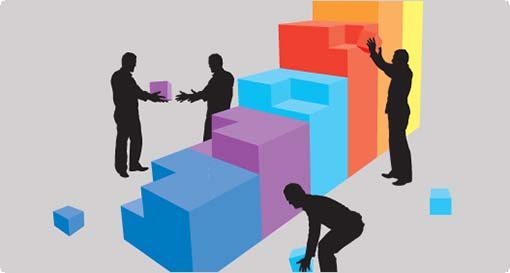 5 Part Series on The Purpose Driven Business: Part 3 – Millennials and The Purpose Driven Business
As a demographic that will quickly make up the majority of the work force and consumers, it's important to understand how Millennials interact with purpose driven businesses.
Purpose in the form of environmental or social good gives businesses the opportunity to create a legacy and encourage change for the better. In this post which is part of a 5 part series on the purpose driven business we focus on Millennials and what purpose driven business means to this group.
What Drives Your Company
There is a growing movement to learn about what motivates a business and what they hope to achieve. Everyone from prospective employees to customers to stakeholders want to know what a brand's purpose is and why these chose that as their purpose.
Millennials definitely lead the charge when it comes to asking about purpose, but this is a sentiment that other age groups are quickly sharing.
Create an Authentic Story
The key to putting purpose to work for your brand is authenticity. Everything your brand does from minor decisions to the big ones has to align with a brand's purpose.
Your processes need to embody this purpose and your staff needs to agree and uphold this purpose. Staying true to your company's purpose will show your employees and stakeholders that your brand is serious about this stance.
Authenticity also shows your customers that your company is more than just talk – you take action to support your purpose.
Put Millennials to Work for Your Company
Millennials are quickly rising through the ranks of the business world, and before long will make up the majority of workforce population. With this in mind you want to make your company appealing to Millennials.
To earlier generations a career meant a consistent paycheck followed by retirement. Millennials have a different opinion about what a career should be. A paycheck is certainly necessary, but salary isn't everything.
As a whole, Millennials want to make the world a better place, and they want to work for brands that share these values. Whether it is though the products or services provided, donations or volunteer opportunities, if you want to make your company appealing to prospective Millennial employees, you need to define a purpose and create a plan to do good.
Motivate Millennial Purchasing Decisions
Purpose is a great way to set your company apart from your competitors. Millennials have proven that they are willing to pay more money for products or services from a company that has a social conscious and a defined purpose. They understand that they are paying for the product, but they are also helping your company make the world a better place.
Remember that your brand's commitment to your purpose drives more than just purchasing decisions. Recommendations are also on the line. Social media makes it incredibly easy for customers to comment, like and share their thoughts about your company.
If your Millennial customers believe in your product and your purpose they are likely to let their network know about your company. These recommendations can prove to be invaluable and help expand the reach of your business.
Millennials A Dominant Force
Creating a purpose driven business will make your brand appealing to Millennials. In terms of employees who will want to continue to move your business forward and continue to do good, and customers who will support your business. Millennials are a very dominate force in business today.
Check back for the final two installments in our 5 part series about the purpose driven business to learn about how to be a purpose driven leader and how to build a purpose driven business.